Tributes paid to Olympic windsurfer Howard Plumb, who died in collision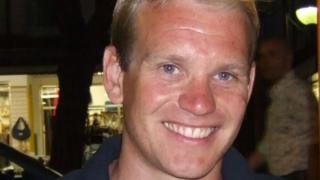 Tributes have been paid to an Olympic windsurfer who was killed while cycling in West Sussex.
Howard Plumb, 42, died after his bike collided with a Honda Jazz in Knight's Hill, Charlton, on Saturday.
Mr Plumb represented Great Britain at the 1996 Atlanta Olympics and had numerous national, world and European championship titles.
His brother Roland said: "Howie has had a huge impact on our lives and had many great friends around the world."
He added: "The number of messages of condolences we have received has been staggering and a testament to both his popularity and accomplishments.
"We need time to come to terms with this tragic event and would ask for privacy at this time."
Mr Plumb, from Emsworth, Hampshire, worked as an engineer at the Pall Corporation in Portsmouth.
He was a member of the i-Team Cycling Club and competed at events including the Tour of Wessex, the End to End on the Isle of Man and raced in France, Italy and Belgium.
John Derbyshire, of the Royal Yachting Association, said: "Howard was a talented windsurfer who represented his country at the 1996 Olympics - the highest level.
"He will be remembered for his disposition which endeared him to all that he met as a genuinely likeable man, who turned his passion for competitive windsurfing into another physical sport, cycling, which he enjoyed immensely.
"Those that he touched will miss him enormously."
A 54-year-old man from Sweden has been arrested on suspicion of driving without due care and attention and released on bail until 13 November.