East Sussex waste recycling centres partially shut to save money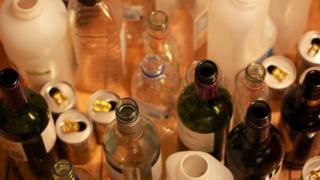 Three household waste recycling sites in East Sussex, that were saved from closure following a public outcry, are to be shut for four days a week.
From next week, the centres in Forest Row, Wadhurst and Seaford will be open only on Fridays, Saturdays and Sundays.
Proposals to shut them were axed by the county council following a consultation last year.
Seaford's Liberal Democrat MP Norman Baker and county councillor Carolyn Lambert have condemned the plans.
A spokeswoman for East Sussex County Council said: "Opening the Wadhurst, Forest Row and Seaford waste sites for three days a week instead of seven will achieve savings of £1.8 million for the remaining 18 years of the current contract.
"We are having to make significant savings across all services within East Sussex County Council and every saving identified and realised will help us achieve this."
The council said residents could use one of nine other waste recycling sites on the days the facilities were closed.