Number of foodbanks in Brighton double in a year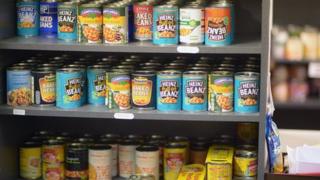 The number of foodbanks used by residents in Brighton and Hove has more than doubled in the past year to 13 with two more to open soon.
In July 2013 there were six foodbanks, according to a food poverty report by Brighton and Hove City Council.
Now there are 12 foodbanks in the city, with one in Shoreham, that give out food to about 270 households a week.
Two new food banks are to open, one in Whitehawk and the other for people in Hangleton and West Blatchington.
The report said: "There has been a significant growth in food banks nationally and this is reflected locally."
The publication, due to be seen by councillors at a meeting on Wednesday, said most of the foodbanks were run through local community, voluntary and faith organisations.
It went on to say that all the foodbanks were accessed through a referral process which meant there could be a wait for more regular food parcels.
Although emergency need could be accommodated, the report added.