Guilty Hastings drink-driver Tarik Girgin arrested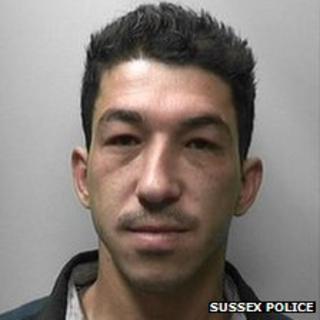 A driver caught using his mobile phone at the wheel while more than three times over the drink-drive limit has been arrested after skipping court.
Tarik Girgin, 30, of Durham Hill, in Bromley, south-east London was found guilty of various offences in his absence on Tuesday.
He was arrested in London Road, Bexhill on Thursday.
He was first arrested on the A259 near Hastings, when he was seen holding his mobile phone to his ear.
He was convicted in his absence at Hastings Magistrate's court of drink-driving, driving without an MOT and licence and using a mobile phone.