Crawley girl rape: Crimestoppers offer £3,000 reward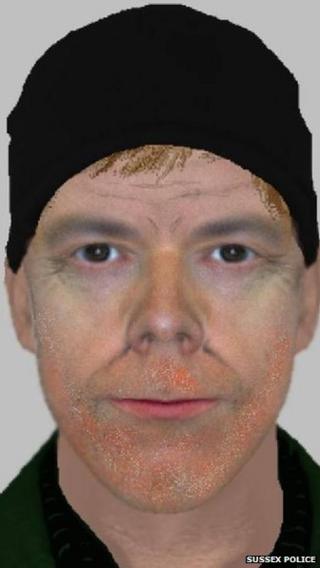 A £3,000 reward has been offered for information leading to the conviction of a man who raped an 11-year-old girl as she walked home from school.
The girl was pulled into bushes on a footpath between Blackwater Lane and Balcombe Road, Crawley on 22 September.
Angela Hollinshead, of the charity Crimestoppers which has offered the reward, said: "This man needs to be caught as soon as possible."
Police said the girl only built up the courage to report the attack recently.
Ms Hollinshead added: "We need to be sure that no other child falls victim to such a horrific attack.
"We urge anyone with information, no matter how small or insignificant it may seem, to call Crimestoppers anonymously."
An e-fit of the man has been released. He is aged about 40, with ginger and grey hair, and stubble.
He was wearing a black fleece beanie hat and knee-length khaki-coloured coat at the time of the attack.