Chichester boarding school damaged in overnight fire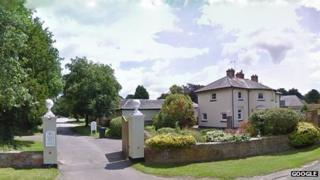 A private boarding school in West Sussex has been damaged by fire.
A quarter of the pre-prep building at Westbourne House School, Chichester, was affected by the fire at about 22:20 GMT on Tuesday.
Flames were seen coming from the roof. The cause of the fire is under investigation.
The school's boarders were in a separate part of the premises and there was no need for anyone to be moved. No-one was injured.