Hastings homes scheme could force poorer families out, expert warns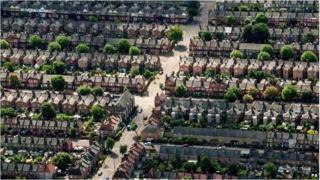 Poorer families could be forced out of Hastings by council regeneration plans, a housing expert has claimed.
The borough council has joined with housing group Amicus Horizon to renovate 51 homes in St Leonards, to be offered only to people with jobs.
Prof Phil Hubbard, regeneration expert at the University of Kent, said people would be displaced by attempts to encourage property investors.
Council leader Jeremy Birch denied the area was being gentrified.
Mr Hubbard said: "Just look at somewhere like Whitstable on the north Kent coast. Only 10 or 20 years ago it was a very different place and has become gentrified quite quickly.
"These processes could take hold very quickly with the promise of a high-speed train link from Hastings to London, perhaps within five years."
However, Mr Birch, from the ruling Labour group, said: "I live in central St Leonards myself, and no one has ever accused me of being a gent.
"It is in need of investment because over the years we've had a movement of people into St Leonards... and [they] are attracted because we have an oversupply of cheap rents in properties, some of which aren't very good."
He added that the council wanted to change the balance of the area to include owner-occupiers, private tenants and social tenants.