East Sussex council tax rise approved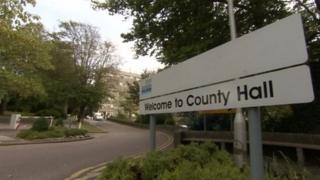 East Sussex County Council has approved a council tax increase of just under 2% for 2015-16.
The Conservative-led council said it would cut spending by £19m in the new financial year, bringing the total saved over three years to £67m.
The council said in tough times difficult decisions would need to be made.
Councillor David Tutt, leader of the Liberal Democrat opposition, said cuts would impact on "the most vulnerable".
He said: "I am very disappointed that the Conservatives, supported by UKIP, failed to accept amendments which would have reduced the impact of the massive cuts they have introduced on the most vulnerable in our community."
The council said the increase of 1.95% would see an increase of 44p per week for a band D property.
Council David Elkin, member for resources on the council, said: "We should be under no illusions that the continuing austerity we are facing means we have to cut our cloth accordingly. Increasing council tax will help us to protect the services which really matter to people."