Brighton velodrome 'needs £300,000 of work'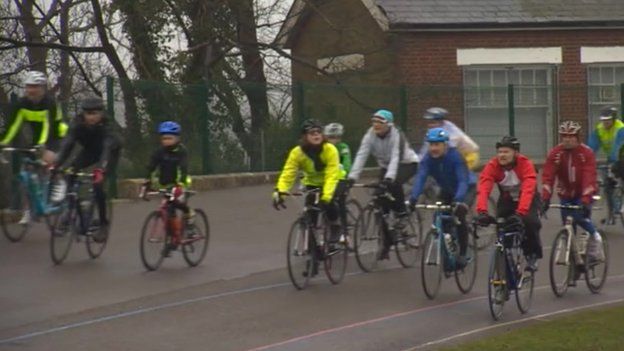 An estimated £300,000 is needed to bring Brighton's velodrome back to an acceptable standard after it was declared unsafe for competitive racing.
The figure came from a British Cycling (BC) survey of the Preston Park track, Brighton and Hove City Council said.
The council and BC said they were working together on a solution and sources of funding.
Users of the track are staging a "slow ride", organised by Rupert Rivett of Sussex Cycle Racing League.
"I have been living here for 20 years and I have seen the track disintegrating and not being cared for and I would like that to change," he said.
"I would like British Cycling and the council to see the great opportunity they have to do something with this facility.
"We are trying to make them realise that people do care and they don't like what is happening."
BC said the perimeter fence needed to be replaced with a new one that met modern safety standards.
It said it might be prepared to consider contributing to the cost.
"We will continue to work with Brighton and Hove Council to find a solution and, like the hundreds of people in the area who value the track, we look forward to competitive cycling returning to the site soon," it said.
The council said the problems with the site had to be seen in the context of the authority losing £100m in government funding over the next four years
"The cycle track is safe for non-competitive use and continues to be well used on a very regular basis," a spokesman said.
Related Internet Links
The BBC is not responsible for the content of external sites.