Celtique Energie drops two West Sussex drilling bids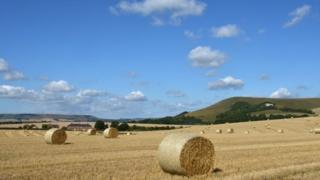 A shale energy company has said it will not appeal against decisions to refuse planning permission to explore for oil and gas at two sites in West Sussex.
Celtique Energie had sought permission to carry out work near Fernhurst village and Wisborough Green.
The plans were turned down by the South Downs National Park and West Sussex County Council.
Friends of the Earth campaigner, Brenda Pollack, who opposed both plans, said she was "delighted".
In a statement, Celtique Energie said recent changes to the Infrastructure Act and new planning guidance relating to national parks meant its work near Fernhurst was "no longer feasible".
The company said delays to a planning inquiry into exploration near Wisborough Green meant there would be insufficient time to drill there before the end of its licence in June 2016.
The Fernhurst site is in the national park and the Wisborough Green site is in a conservation area, just outside it.
Ms Pollack said it was wonderful news for local people.
"The South Downs National Park Authority and West Sussex council were right to reject these schemes and we hope that other companies take note."