Elderly pair found dead at home in Chichester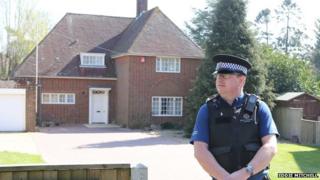 The bodies of an elderly man and woman have been discovered at a home in Chichester.
Sussex Police said they were called to The Drive, in Summersdale, on Sunday, after a care worker was concerned about an elderly resident.
When officers arrived, the bodies of the elderly man and woman were found inside the home.
A police spokesman said it is not known how the pair died. The coroner's office has been notified.