Brighton man charged with stabbing murder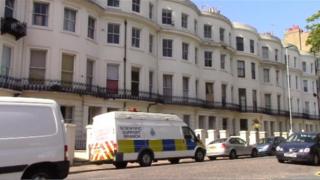 A man has been charged with murdering a 70-year-old found stabbed to death in Brighton.
Star Randel-Hanson, 49, of Tyson Place, Grosvenor Street, has been charged with the murder of Derek Marney.
Mr Marney's body was found at his flat in Vernon Terrace on Monday. A post-mortem examination found he died from a stab wound.
Mr Randel-Hanson is due to appear before Brighton magistrates on Friday.