Resignation over MP Huw Merriman's 'second job'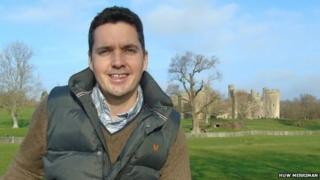 The chairman of the Bexhill and Battle Conservative Association has resigned after a disagreement with the newly-elected MP over a potential second job.
Stephen Rowlinson said he told Huw Merriman that continuing a £160,000-a-year consultancy with the liquidators of Lehman Brothers would be "damaging".
He said he resigned when "it became clear nothing would change his mind".
Mr Merriman said although he previously worked for the administrators he could not accept a new contract.
'Toxic Lehman name'
Mr Rowlinson said he had received an email from Mr Merriman saying he was considering an offer to continue working for the liquidators of the London and European operations of the US investment bank Lehman Brothers.
"This would be for at least a year at an annual consultancy fee of £160,000. He asked for my approval as chairman on behalf of the Association.
"I immediately responded by urging him not to take up the offer, pointing out that in the new parliament there would be just a handful of Conservatives and no Labour, Lib Dem or SNP members with any significant outside earnings."
He added: "I said that the combination of the toxic Lehman name, controversy about bankers' salaries and the government's drive to make £12bn welfare cuts would potentially make his second job extremely embarrassing for the government and damaging to his career."
"During an extensive exchange of emails it became clear that nothing would change his mind," he added.
But speaking to the BBC, Mr Merriman said he had previously lead a team of lawyers winding up the collapsed bank but had turned down the chance to continue the consultancy.
"Having now been elected as a Member of Parliament, and with the responsibilities to my constituents being my priority, I have concluded that I will not be able to assist the joint administrators," he added.
"Serving as an MP is an enormous honour and is a role which I look forward to doing with all of my focus."