Newhaven Ho Chi Minh monument divides town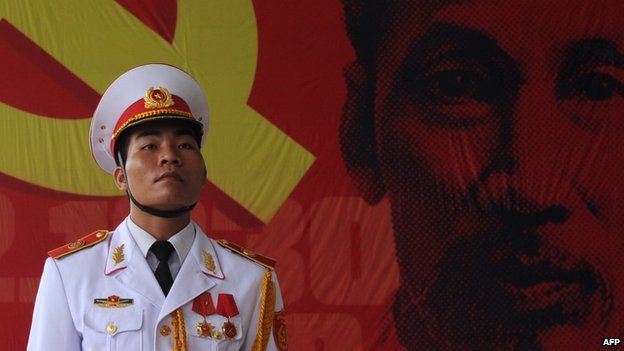 Plans for a monument celebrating cultural links with Vietnam and its former Communist leader Ho Chi Minh have divided an East Sussex town.
A competition is being held to design the monument for Newhaven, where Ho Chi Minh was a visitor when he worked as a chef on the Newhaven-Dieppe ferry.
Local MP Maria Caulfield has protested that residents want the money to be spent elsewhere in the town.
But the town council said it was keen to foster links with Vietnam.
Ho Chi Minh worked on the ferry following World War One and its museum was given a statue of him by the Vietnamese embassy in 2013.
Ambassador Nguyen Van Thao launched the monument competition in April, open to students at the University of Sussex and West Dean College in Chichester.
Ms Caulfield said she had received letters and emails from constituents who did not think Ho Chi Minh was the best role model.
"Lots of shops have closed in the high street and there is no bank left," said the Conservative MP for Lewes.
"We are desperately trying to regenerate and I am not sure that this is the best use of money that's coming in to the town.
"We already have flags and a plaque to reflect his connection and residents think that is enough."
The Lib Dem Mayor of Newhaven, Steve Saunders, said all the money for the Vietnam link was coming from the Vietnamese Embassy.
"The money is to do with the cultural, educational, economic and tourism links that Vietnam have proposed and that we have signed up to," he said.
"The red herring that is being thrown around that we are going to have a Ho Chi Minh statue in the town is just absolute nonsense.
"The competition to design a memorial celebrates these cultural and educational links, not Ho Chi Minh."
Related Internet Links
The BBC is not responsible for the content of external sites.