Sussex Police campaign warns against nude selfies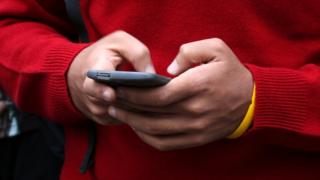 Young people in Sussex are being warned of the dangers of sending nude selfies.
The Sussex Police campaign features audio adverts and Snapchat animations targeting children aged between 11 and 17 years old.
They tell the story of a child sending a nude selfie and becoming the victim of blackmail and exploitation.
The launch of the campaign aims to try to tackle the increasing problem and coincides with National Child Sexual Exploitation (CSE) Awareness Day.
Police hope it will encourage people to think, spot and speak out against abuse.
They also hope youngsters will adopt a zero tolerance approach to adults developing inappropriate relationships with children as well as children developing inappropriate relationships with other children.
Det Supt Jason Tingley said: "The more we all know about CSE, the more likely we can spot the signs and take action."
The issue is currently being highlighted in the BBC television series, EastEnders.