Hunt for Crowborough Tesco toilets peeping Tom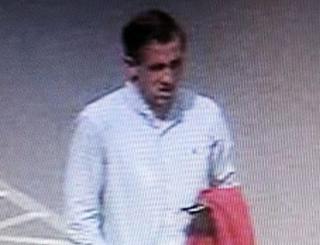 A man who climbed into roof space above a supermarket's women's toilets is being sought by police.
The man walked into the men's toilets at Tesco in Crowborough before climbing into the roof space above.
He then entered the space above the women's toilets, Sussex Police said. He is believed to have entered the store twice, once on Saturday and also on Easter Sunday.
Police have released a CCTV image as part of the voyeurism investigation.
The man is described as white, 6ft 1in (1.85m) tall and in his early 30s.
He is of slim build and was wearing a blue and white striped shirt and dark blue denim jeans, a police spokesman said.