Sussex Police to review girlfriend killer Robert Trigg case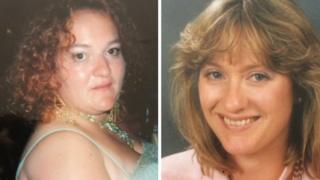 Sussex Police is to conduct reviews into its handling of the deaths of two women killed by the same man five years apart.
Robert Trigg was jailed for life last week for the 2011 murder of Susan Nicholson, 52, and 2006 manslaughter of Caroline Devlin, 35.
Initial investigations into both deaths in Worthing, West Sussex, concluded there was nothing suspicious.
The force said the reviews would be "robust and probing".
Ms Nicholson's parents, Elizabeth and Peter Skelton refused to accept foul play did not play a part in their daughter's death and launched a six-year campaign for the truth.
Trigg, 52, of Park Crescent, Worthing, had always maintained that both women - who had been his girlfriends at the time of their deaths - had died in their sleep.
Following a 10-day trial at Lewes Crown Court, he was told he would serve a minimum of 25 years in prison.
Assistant Chief Constable Laurence Taylor, of Sussex Police, said there would be three reviews.
These will consist of an assessment of the force's investigations and of the way it handled the subsequent complaints.
"In addition, I have asked West Sussex County Council to conduct an independent review to support multi-agency partnership working," ACC Taylor said.
"The force will act on any key findings and, in our commitment to be open, we will publish those of the internal reviews after sharing with the families.
"I am truly sorry it has taken this long to get justice and it is important that we learn any lessons and provide answers for the families of Caroline and Susan."