Mammoth 'family' to be sold at auction in Sussex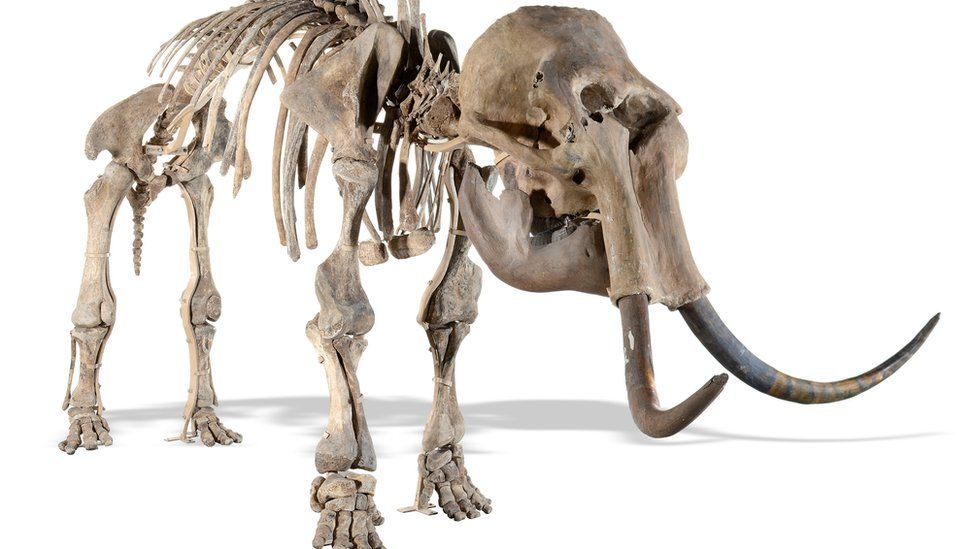 A "family" of mammoths discovered buried together in Siberia will be sold at auction.
The group consists of an adult male, female, plus two young mammoths aged nine and one.
They were discovered together during building work in the city of Tomsk.
Summers Place Auctions claims it is the first time a "family" like this has been sold together. The lot is expected to reach an asking price of between £250,000 and £400,000.
The auction will take place on 21 November in Billingshurst.
Errol Fuller, who is the auction houses' natural history curator, said: "The mammoth has always been a herd animal, so the discovery of this family is simply the perfect representation of this species."
In 2002 construction workers in Tomsk noticed some bones near to where they had started their work.
Excavations revealed a group of four mammoths close to the surface.
They were toured in exhibitions throughout Germany and Switzerland between 2004 and 2007.
Rupert van der Werff, a natural history specialist at the auction house, said the mammoths arrived in 16 boxes.
"Building a skeleton comes with a lot of challenges, imagine it to be a bit like doing a rather difficult 3D puzzle," he said.
"Having sold an individual mammoth in 2014 for £150,000, we hope that this unique family group will find a new home in a museum, a company's atrium or a private collection somewhere around the world."
Related Internet Links
The BBC is not responsible for the content of external sites.