Eastbourne fisherman sues French resort over 'rat urine'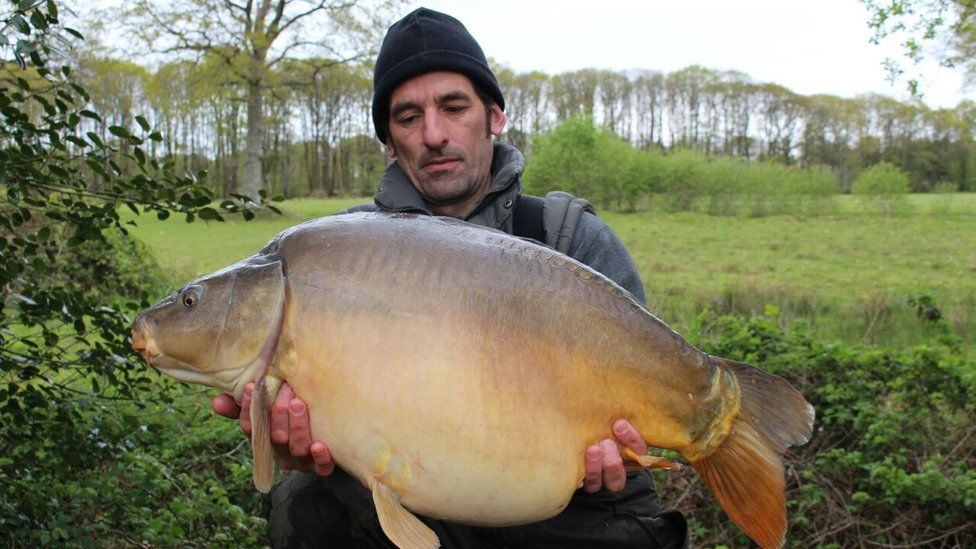 A man who fell seriously ill following a fishing holiday in France is taking legal action against the site's owners claiming he was infected by rat urine.
Tony Wright, 48, from Eastbourne, East Sussex, believes he contracted leptospirosis, or Weil's disease, at the Lac Du Menhir resort near Paris.
He claims he cooked food, washed pots and showered in unfiltered water pumped directly from the fishing lake.
The BBC has contacted Lac Du Menhir for a comment but it has yet to respond.
Weil's disease is a life-threatening bacterial infection which can cause organ failure and internal bleeding.
It is spread through rat or animal fluids, and can enter the human body through small cuts in the skin or through the eyes, nose and mouth.
Symptoms include fever, nausea, muscle aches, vomiting, and diarrhoea.
Mr Wright said he became gravely ill two weeks after returning home from France last year and his health is still affected 18 months later.
"I had a raging temperature and couldn't get out of bed," he added.
Following blood tests, he was admitted to the Conquest Hospital in Hastings with sepsis and acute kidney disease.
He has instructed lawyers to seek compensation against the French resort for negligence.
"You just expect that the water's clean, it's a basic facility," he said.
Sarah Pople, a solicitor at Slater and Gordon Lawyers in London, which is representing Mr Wright, said the water had "a devastating impact on his health".
"It's imperative that holiday companies take health and safety very seriously," she added.
Related Internet Links
The BBC is not responsible for the content of external sites.