Broadford Bridge oil test drilling extension agreed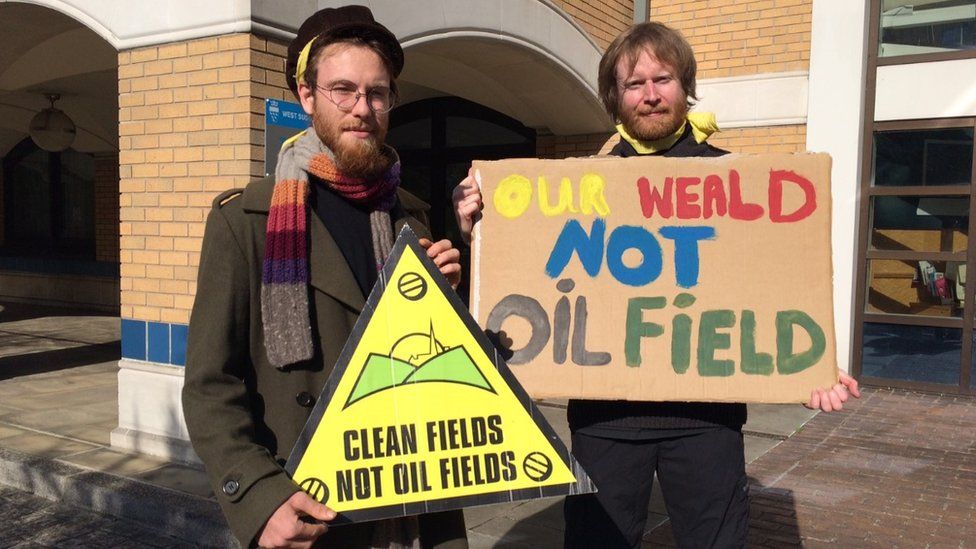 A company drilling for oil at a site in West Sussex has been given a 12 month extension to its license.
West Sussex County Council has agreed to relax its 16 September deadline for UK Oil and Gas (UKOG) to complete works at Woodbarn Farm, near Billingshurst.
The oil company has said there is evidence of significant oil deposits at Broadford Bridge.
But nearly 400 people have objected, with concerns about vehicles, noise and environmental harm.
A number of conditions were raised by councillors at the meeting in Horsham before it reached a unanimous decision.
Brenda Pollack, south east campaigner at Friends of the Earth, said: "Local residents have many concerns about the risks of these operations and have said loud and clear that they don't want the oil industry on their doorstep.
"UKOG must have been aware that the site should be restored by September 2017 - what's the point of these conditions if they can so easily be overturned?
"We should leave climate-wrecking fossil fuels like oil in the ground - and develop cleaner alternatives instead."
Councillor Duncan Crow, chair of the planning committee at West Sussex County Council, said: "Further testing can be enacted within the next 12 months but by the end of that 12 months the site either needs to be restored to its original condition or it needs to be sealed pending a further application."
He said he had been keen as chair of the committee to hear "equally from both sides, evaluate all the facts" and make an "informed decision".
Mr Crow denied it would pave the way for widespread drilling in the future.
"This was a stand-alone consideration. Every application is judged on its own merits. No oil and gas application is the same," he said.
UKOG is test drilling at Horse Hill, near Gatwick, but says it has completed test drilling for oil at the Broadford Bridge site and the extension of the license will allow it to complete 14 weeks of testing.
Related Internet Links
The BBC is not responsible for the content of external sites.