Brighton hairdresser Daryll Rowe drank urine to 'cure' HIV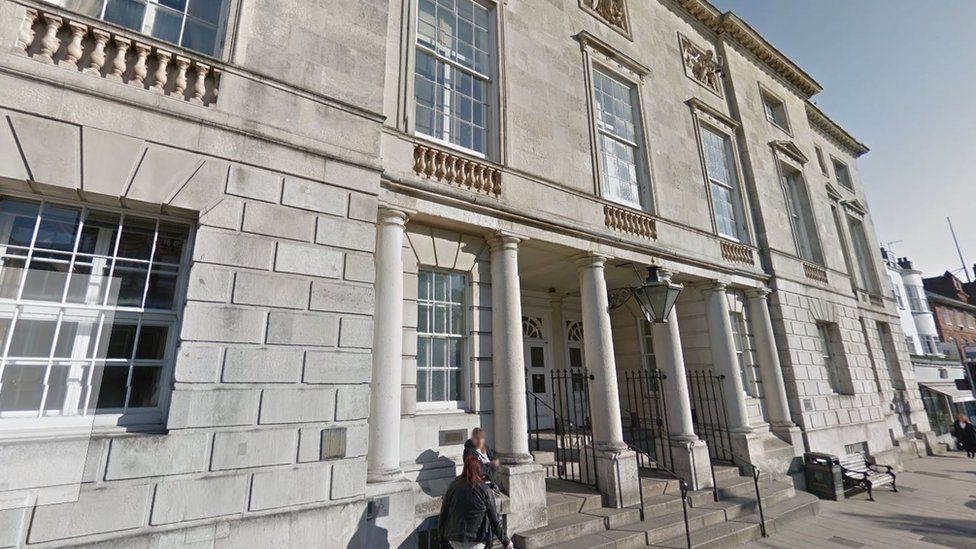 A self-styled "vegan hippie" accused of deliberately infecting other men with HIV has told jurors he drank his own urine to try to cure himself.
Hairdresser Daryll Rowe, 27, denies infecting five Brighton-based men and attempting to infect a further five.
Giving evidence at Lewes Crown Court he said he refused prescribed medication because he was trying "urine therapy".
Mr Rowe allegedly met men on dating app Grindr and had unprotected sex with them while aware he was HIV positive.
When asked by his defence barrister, Felicity Gerry QC, why he chose not to take medication recommended by doctors after his diagnosis in April 2015, Mr Rowe said: "Because the sites I was looking at had a section on curing HIV.
"It said you shouldn't take ART (antiretroviral drugs) while doing urine therapy."
The yoga enthusiast said he "didn't trust the doctors" and felt "so much better" by the autumn of 2015 that he believed he had cured himself.
He admitted to having sex with the 10 complainants, and to not always using condoms.
While on bail after his arrest he started taking antiretroviral drugs and said he had unprotected sex because he believed taking the drug meant he was not infectious to others.
Crying in the dock, he said: "I never had in my mind before, during or after any of the sex that I wanted to pass on HIV to anybody."
He said he does not remember sending a text to a male lover which said: "I have HIV. Lol. Whoops".
He described himself as a "vegan hippie" who rarely took medication before his diagnosis as he believed it could damage the body and sought alternative therapies he has seen from YouTube videos.
He also told the court he tried to cure genital warts with oregano oil and apple cider vinegar.
Related Internet Links
The BBC is not responsible for the content of external sites.