Horsham woman 'ran screaming' for help after rape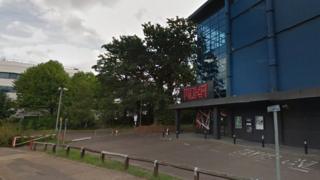 A teenager "ran screaming and banging on doors" after waking up in a field to find she had been raped.
Sussex Police said it happened in the early hours of Saturday 2 December after the 18-year-old had been on a night out with friends in Crawley.
The victim, from Horsham, was eventually offered a lift by a motorist who stopped at a filling station before driving her home.
Police are still trying to establish where it was the woman woke up.
During her night out, the teenager visited the Old Punch Bowl pub on the High Street and the Moka nightclub in Station Way.
She lost her passport and bag, which were later returned to an old address written in her passport.
Det Sgt Mike Butler said: "We are still trying to piece together the movements of the woman once she left the nightclub and to establish the exact location where she woke up in a field.
"Anyone who recalls hearing screaming and banging on doors at around 05:00 GMT, or who may have other information, is asked to get in touch.
"In particular, we'd like to hear from the car driver who offered the victim a lift and from anyone who found the victim's bag and passport, or finds a pair of discarded knee-length boots in the Crawley area."