Missing British explorer Christian Velten: Africa sightings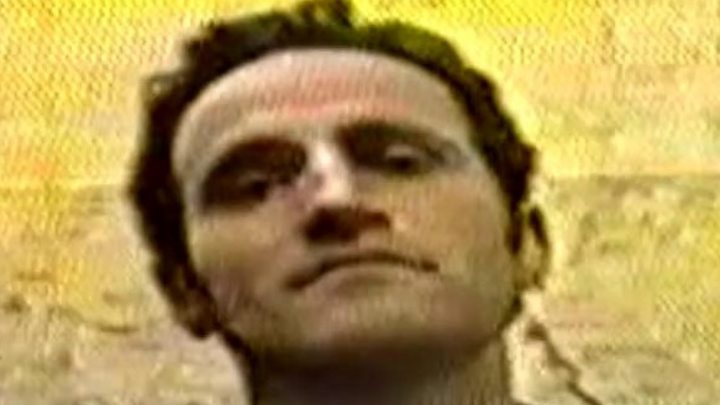 The sister of a British explorer who went missing in Africa 14 years ago is still hoping he will get home to the UK after he was reportedly seen begging.
Hannah Velten said there had been a reported sighting of her brother Christian in Ghana, in 2005.
A man was described in a Facebook message as being confused and thin, but asking for money to buy a ticket home.
Since then, a further sighting in 2015 reported him as having settled in Africa with a girlfriend.
That last confirmed sighting of Mr Velten was in Nairobi, Kenya.
Ms Velten said her family had, at one time, given up hope of ever seeing him again.
"I had to get on with my life. I had to think of him as dead," she said.
After successive appeals to find him, Ms Velten, who lives near Herstmonceux, East Sussex, set up the Searching for Chris Velten Facebook page in 2016.
She later received a message reporting the sighting of a white man begging at traffic lights in Accra, Ghana, in 2005. The correspondent said the man was looking for his family.
Ms Velten said the man had been described as dirty, bruised and looking as if he had just left hospital.
It led the family to believe he might have had an accident or been attacked and lost his memory, she said.
She told the BBC the family had not flown out to search for her brother because it would be like looking for "a needle in a haystack".
Mr Velten, who was a seasoned traveller, had set out to retrace the steps of 18th Century explorer Mungo Park in March 2003, aged 27.
His last phone call home came from Kita in Mali on 23 March, but a search party sent out to the country that October established sightings of him further up the River Niger in Bamako.
Mother-of-two Ms Velten said: "We still miss him like hell."
She has made a fresh appeal to her brother to make contact.
"Come home or get in touch," she said. "That's all we want."