Grand Canyon helicopter crash victims 'life and soul of party'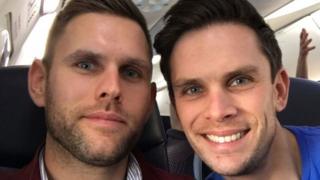 Friends of those who died in a helicopter crash in the Grand Canyon have described them as "fantastic" and "the life and soul of the party".
Becky Dobson, 27, was on holiday with her boyfriend Stuart Hill, 30, and his brother, Jason Hill, 32, when they were killed.
Three other Britons were injured in the crash on Saturday.
Ms Dobson's father, Peter said they had been celebrating her boyfriend's 30th birthday.
He said his daughter was "full of life" and "always happy".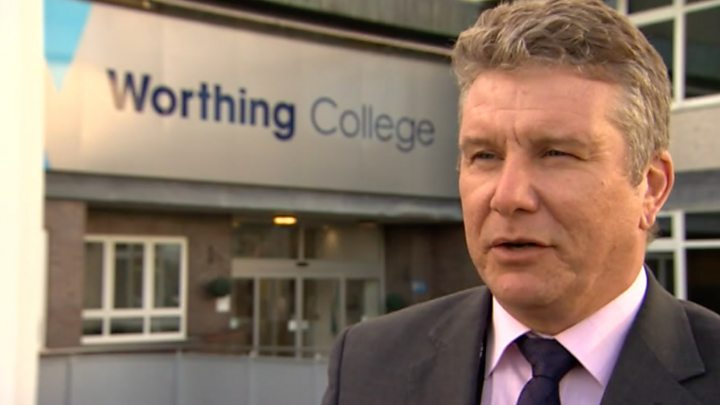 The three who died all went to Worthing College, where principal Paul Riley said the news had devastated the young people's family and friends, and the whole college community.
He said the group had set off on "a trip of a lifetime".
"We'll all feel this. It's ex-alumni of the college, they've gone on with their passions to enjoy their young lives, and to go through their careers as they wanted," Mr Riley added.
"To get to this stage of their life and die so young is devastating."
Stephanie Waplington, who worked with Ms Dobson in Worthing, said: "I've never met such a fantastic person who was such a truly beautiful person inside and out.
"This is a horrible tragedy for all the families."
Horse-lover Ms Dobson, a receptionist at Vets4Pets, dreamed of becoming a veterinary nurse and helped out at Ferring Country Centre in Worthing, a charity that supports people with learning difficulties through riding therapy.
Colleagues of Stuart Hill, a salesman at Lookers Mercedes-Benz in Brighton, East Sussex, have described their shock.
"Our deepest condolences go to Stuart's family," a spokesman said.
"He was a popular, highly valued and greatly respected member of the Lookers Mercedes team in Brighton and he will be sorely missed by all of his colleagues, customers and friends in the business."
Sean Reeves, 31, a solicitor from the New Forest, went to college with Mr Hill, 30, and said: "He was simply a great guy the life and soul of the party.
"We went away on an amazing lads' holiday to Kos and he made us all laugh non-stop.
"He always had a smile ear-to-ear, whenever we went out."
'Full of energy'
Mr Hill's brother Jason was a corporate lawyer at Shoosmiths LLP in Milton Keynes, Buckinghamshire.
Edward Crouch, a Worthing councillor, who attended Worthing College with Jason Hill, said they were in the same year and studied law together.
He said: "He was always very clever and it was clear when he got his university place that he was going to go far.
"He wasn't someone I had seen recently but it still hits you hard when you see someone you know has been taken in such circumstances."
Shoosmiths chief executive Claire Rowe said: "Jason Hill was well-respected and loved by all those who worked with him at the firm.
"Jason joined Shoosmiths as a trainee, before qualifying into our corporate department in 2011.
"He was hardworking, full of energy and enjoyable to work with, and we are greatly saddened by the news of his death and that of his brother Stuart.
"Our immediate thoughts are with their family at this very difficult and tragic time."
Ellie Milward, 29, and Jonathan Udall, 32, as well as Jennifer Barham, 39, and pilot Scott Booth, 42, were all injured in the crash.