First Duke of Sussex unlucky in love after marriage rows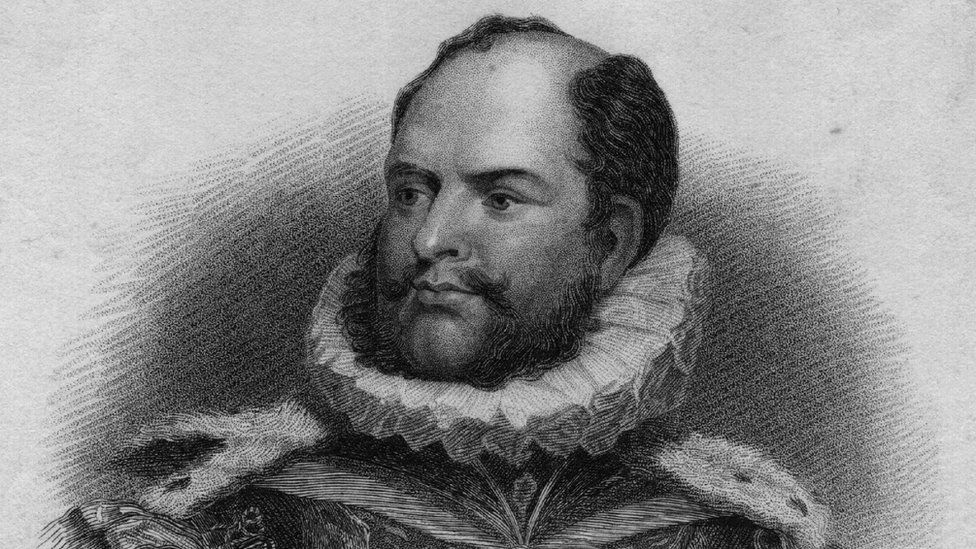 Prince Harry has been given the title of Duke of Sussex - a title last used 175 years ago - and his predecessor has a colourful past.
The first Duke of Sussex, Prince Augustus Frederick, son of King George III, had two marriages, one to a former mistress, and both were deemed illegal.
In both cases, the eccentric prince did not win the approval of his father.
A rift had also developed in the family because Prince Augustus had what were seen as progressive political views.
The duke had supported the abolition of the slave trade, Catholic emancipation and political reform.
He also amassed a huge library, a collection of singing birds and a large number of clocks, and was proud of his musical abilities.
Once he proclaimed: "I have the most wonderful voice that was ever heard - three octaves - and I do understand music."
Born in 1773, Prince Augustus lived in Kensington Palace, where the royal couple also have their home.
After his two weddings were deemed illegal, the children from his first marriage were not recognised and he died in 1843 without a legitimate heir.
The dukedom remained extinct until it was brought back into use today.
The prince's first marriage took place in secret in Rome after he had been sent abroad.
He had suffered from asthma and did not make it into the military, but found love and married Lady Augusta Murray, who he called "Goosy", in 1793.
They separated in 1801, the year he was awarded the title of Duke of Sussex.
Lady Augusta did not become Duchess of Sussex even though she called herself a princess and demanded a peerage, but never received one.
The prince's first marriage was later annulled on the grounds it contravened the Royal Marriages Act 1772.
Prince Augustus's second marriage was to his former mistress Lady Cecilia Buggin, also known as Lady Cecilia Underwood.
But the duke suffered a second romantic setback because the union was also deemed illegal, after he did not seek permission from the king.
Lady Cecilia was never styled the Duchess of Sussex, but she was later made the Duchess of Inverness by Queen Victoria instead.
It means Ms Markle will be history's first Duchess of Sussex.
The first Duke of Sussex went on to become Queen Victoria's favourite uncle.
He gave her away at her wedding to Prince Albert.
The county of Sussex is on the south coast of England with about 90 miles of coast from Camber to Chichester.
It includes the city of Brighton and Hove, the South Downs National Park and the famous white chalk cliffs at Beachy Head.