Laura Hill: Argentine murder investigation into Eastbourne nurse death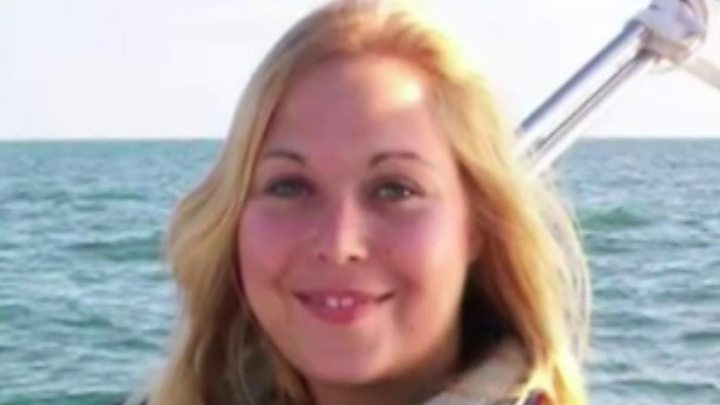 Authorities in Argentina have agreed to open a murder investigation into the death of a young woman following an 11-year campaign by her mother.
Laura Hill, 25, had been travelling the country when her body was discovered in Buenos Aires in October 2007.
She had cocaine in her bloodstream but her mother Alison Hill, from Eastbourne, East Sussex, does not believe it was self-induced.
Now investigators will look at the case again, considering foul play.
Mrs Hill believes the dental nurse was killed by a drug gang, and two years ago East Sussex coroner Alan Craze ruled her death was "unexplained and suspicious".
The inquest heard she had been threatened by an international drug smuggling gang and feared for her life, but murder had not been proven.
Mrs Hill said: "It's quite emotional really because now I have people who believe that Laura's death was definitely suspicious.
"She got herself involved with some very bad people and some very bad stuff, but now she may get the justice she deserves.
"I've never given up, because I knew that it was all wrong in the very beginning. We got all the wrong information, Laura's death wasn't investigated, the apartment she was staying in wasn't searched.
"It's a catalogue of everything being wrong, and I wasn't prepared to just accept it."
Ms Hill said a new government in Argentina, a new approach to corruption by the police, and a meeting with an ambassador had helped get the investigation opened.
Ms Hill's body was found near a lift on the first floor of a six-storey block of flats.
The coroner said he believed Argentine police had been bribed and he described their investigation as "hopeless".
Now a new government in Argentina, a new approach to corruption by the police, and a helpful ambassador who Ms Hill had a meeting with have seen the investigation opened.