Gatwick Airport valet parked cars 'found in muddy field'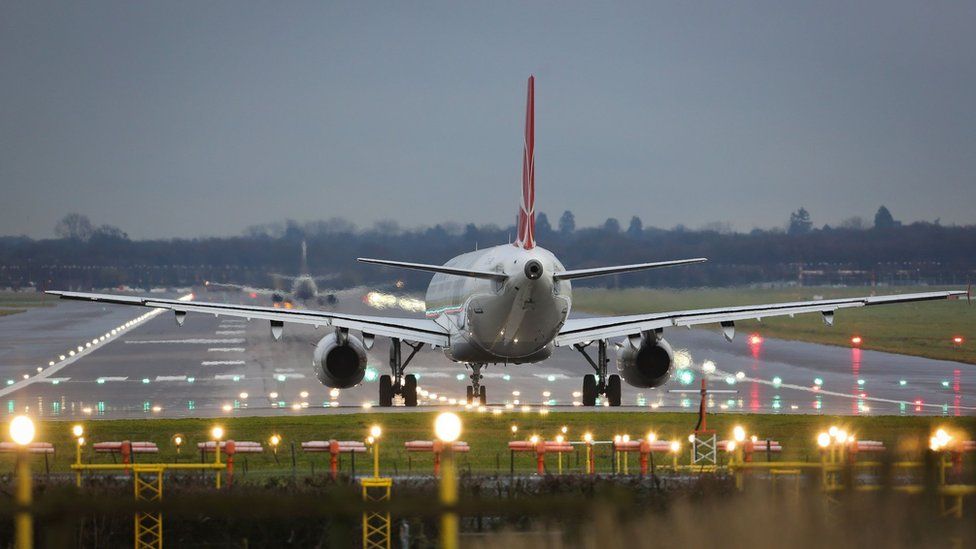 Air passengers' cars were left by a parking company in a muddy field, unlocked and with their windows open, a court has been told.
Asad Bashir Malik and London Parking Gatwick are on trial at Brighton Crown Court charged with fraudulent trading.
The prosecution said the company advertised an airport valet parking service claiming vehicles were parked in a secure compound.
Trading Standards found hundreds of cars - some left with their keys.
In a "test purchase" Trading Standards officers put a tracker on a car which was picked up by Mr Malik's company at the airport, the prosecution told the court.
The tracker indicated it had been kept at an address in Bonnetts Lane, near Crawley, and when the officers visited the site they found hundreds of cars in a field, some of which had plastic wallets attached to the cars containing the vehicles' keys.
The Trading Standards officers found no padlock on the gate, no CCTV and no sign of staff, and some cars' windows were open, and their doors left unlocked.
In a caravan they found two boxes containing keys, the prosecution's lawyer, Richard Heller told the jury.
The court heard that one customer had described their car as "filthy" and it "looked as though it had been parked in a field".
Another customer's car had been scratched and a third said her car key was bent and there was litter inside, including a receipt for food bought four hours after she had dropped her car with the parking company, the jury was told.
The case - being brought by Trading Standards - continues.
Related Internet Links
The BBC is not responsible for the content of external sites.