Two 'unaccounted for' following Eastbourne house fire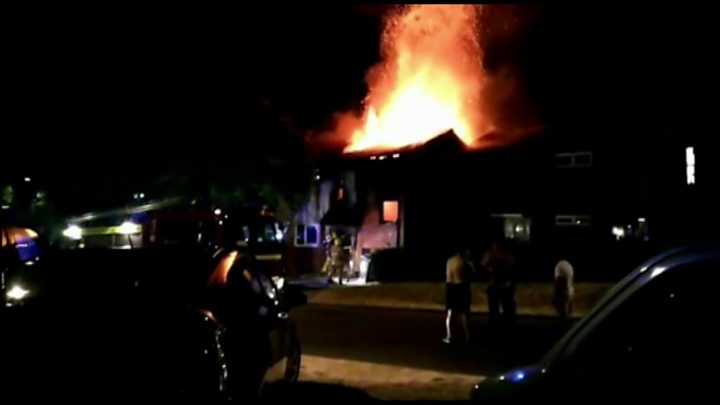 Two people are believed missing after a fire at a house in Eastbourne, which police are treating as arson.
One man has been taken to hospital suffering from burns, but police say two other residents of the house in Croxden Way are "as yet unaccounted for".
Emergency services have described the blaze, which broke out at about 01:20 BST on Tuesday, as "ferocious".
Fire damage has made it too dangerous for investigators to gain access.
A spokesman for Sussex Police said officers are "working with colleagues at East Sussex Fire and Rescue Service to establish the cause of the fire, which is being treated as arson."