Christ's Hospital School teacher charged with indecent assault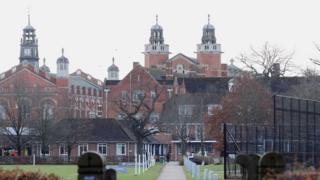 A former teacher at a boarding school has been charged with indecently assaulting a pupil 42 years ago.
Roger Martin, 82, of Palgrave Rd, Great Dunham, King's Lynn, was a member of staff at Christ's Hospital in Horsham, West Sussex.
He is accused of assaulting a 10-year-old boy at the school between September and December 1976,
Mr Martin has been summonsed to appear at Crawley Magistrate's Court on Wednesday to answer the charge.