Bognor Regis councillor resigns in 'anti-Semitism' row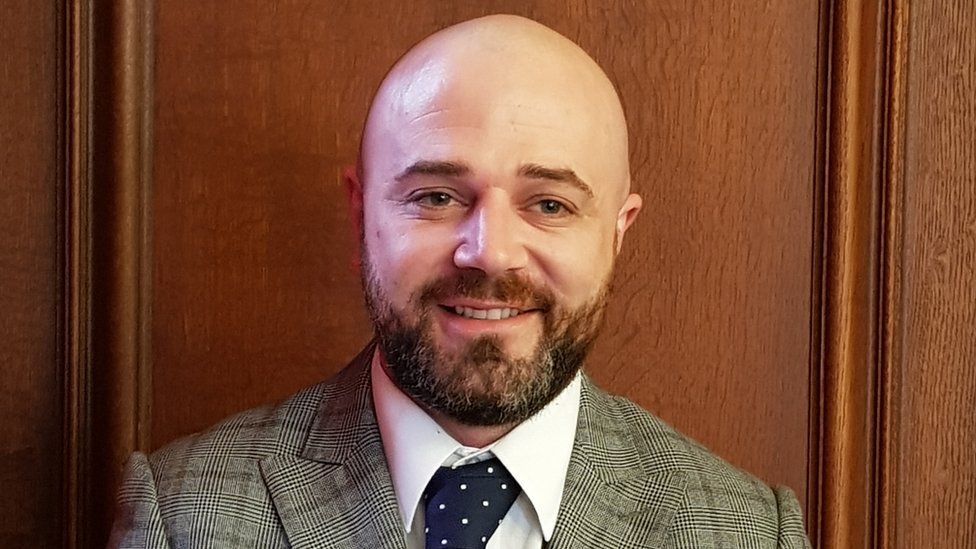 A councillor has resigned from the Labour Party after a row over controversial comments made online.
Damien Enticott was being investigated for anti-Semitism by Labour. He had already been suspended but the party later said he had resigned.
He had said Hitler "would have had a solution to the Israel problem".
Mr Enticott apologised for causing offence but said he stood by his comments. The Jewish Labour Movement (JLM) did not accept his apology.
Ivor Caplin, JLM chairman and former Hove MP, said: "I don't find his so-called half-apology acceptable at all."
Speaking to the BBC earlier, Mr Enticott said: "I was watching this video where they were shooting unarmed civilians, some of them children, and it was just a statement in context.
"I don't agree with Hitler and genocide and anything like that. It was just quite a dry comment used out of frustration."
He said he was "anti-Zionist not anti-Semitic" and added: "I never meant to offend the Jewish community... I'd like to apologise if that's the case, for the words I've used."
Mr Enticott, a representative for Bognor Regis Town Council, in West Sussex, posted on Facebook that some Jews "need executing" and called them paedophiles because of the way orthodox rabbis clean circumcision wounds.
He also referred to Hitler as being a "cure" for Israel's foreign policy.
Mr Enticott told the BBC that he should not be "the main topic of attack".
"I will continue to speak my mind on subjects that I believe are completely insidious," he added
Fiona Sharpe, of the Sussex Jewish Representative Council, said after reading his comments: "I thought this was a spoof, to show how bad things might become, I could not believe it was real."
Mr Caplin added: "I think people will see right through this and say 'you sir are an anti-Semite and you're not welcome in the Labour Party'".
Mr Enticott, who represents Hatherleigh Ward, has also been suspended from the Bognor Regis Town Council Labour Group.
A spokesperson for the council said they "do not support such views".
Related Internet Links
The BBC is not responsible for the content of external sites.