Man Tasered in Brighton 'after threats to public'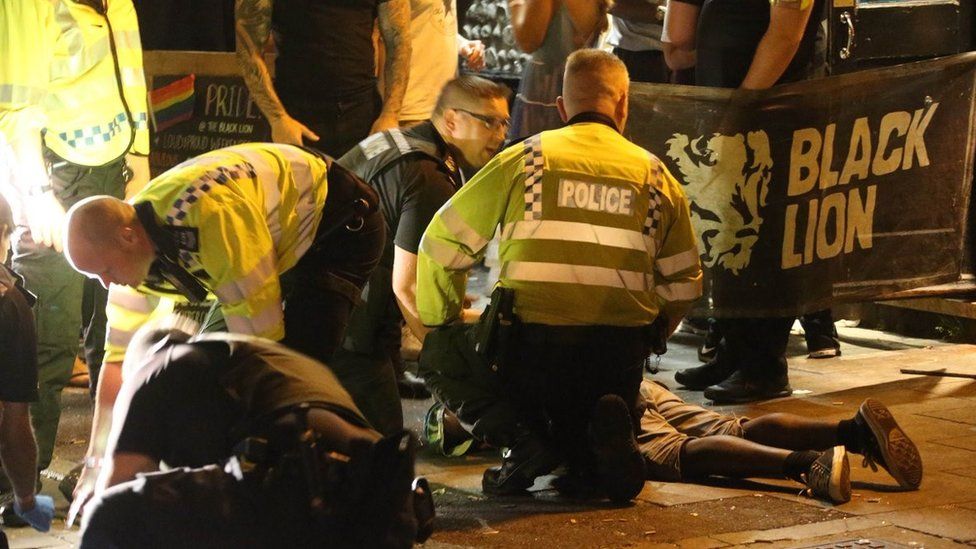 A man has been Tasered in Brighton after he was seen threatening people and then started to run off after being ordered to stop, police have said.
Sussex Police said the man was seen to have a long, metal object in Black Lion Street in the early hours of Monday.
A police spokesman said: "As officers approached him he ignored their command to stop and made to run off.
"He was then Tasered in order to ensure his safe arrest and to protect the nearby public."
Officers seized a long, thin metal rod and arrested the 26-year-old on suspicion of possessing an offensive weapon and common assault, he added.
The man, who was given medical attention, was taken into custody for interview, the spokesman said.
Related Internet Links
The BBC is not responsible for the content of external sites.