Guinea pigs 'fly-tipped' in East Grinstead car park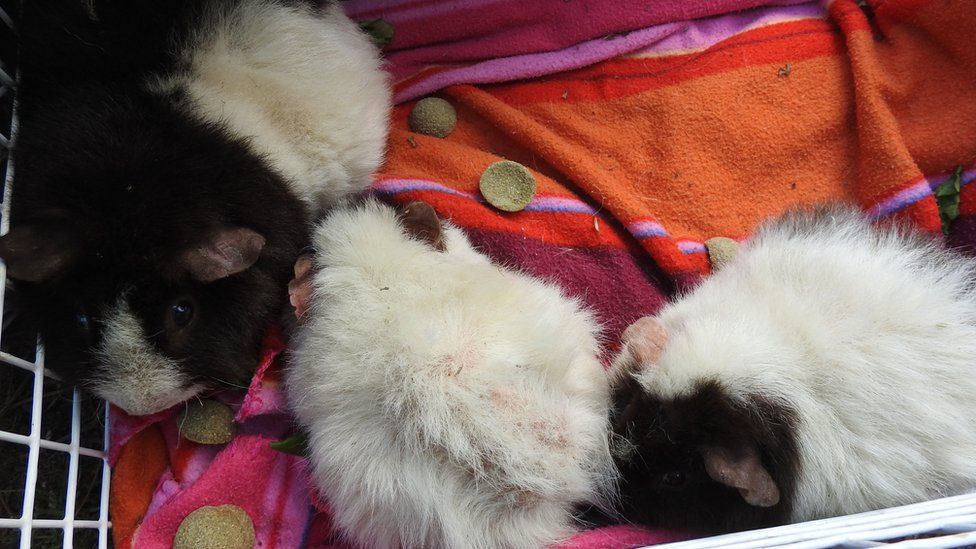 A box of guinea pigs found in a car park had been "fly-tipped", the RSPCA said.
The box containing between six and ten guinea pigs was found at Weir Water in Admirals Bridge Lane, East Grinstead, on Wednesday.
Some of the animals had escaped and were roaming free, before five of them were rounded up.
RSPCA inspector Liz Wheeler said a few others had escaped into the undergrowth and could not be found.
"It was a challenge trying to catch the guinea pigs as there were between six and ten in total and they were so frightened and skittish," she said.
"They were running off in all directions through the brambles, nettles and thick ferns.
"Despite us searching and going back later on, we haven't been able to find them."
Some of the animals have been suffering with mites and would need some veterinary treatment.
Two of the guinea pigs are pregnant and due to give birth soon.
"It's possible the owner became overwhelmed with the number of pets - but still, abandoning an animal is never the right option," Ms Wheeler said.
Related Internet Links
The BBC is not responsible for the content of external sites.