Cash-strapped East Sussex council saves music lessons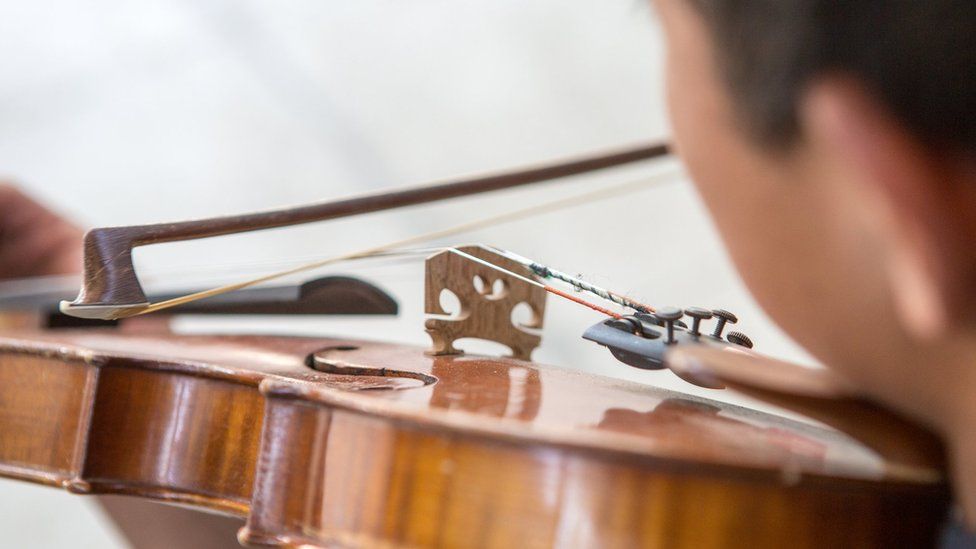 Children in East Sussex will still be able to learn musical instruments through a cash-strapped council's music service after cuts were abandoned.
Lessons for individuals and small groups were at risk as part of planned cuts of £180,000 from the service.
Following a public consultation the music service is now proposing to make savings of more than £84,000.
The Conservative authority confirmed it may only be able to offer services it is legally obliged to provide.
More than 12,000 people signed a petition to save the music service from cuts.
Over the summer, council officers identified other ways to make savings including merging musical groups, voluntary redundancies and invoicing parents by email rather than by post.
The 3,159 children who use the service will still be able to do so for at least another year, the council said.
Stuart Gallimore, director of children's services, said: "The music service is not a statutory service. It would be hard to argue for the music service to be part of the core service."
He said the council was exploring ways of working with other organisations who could be contracted to run the music service with no ongoing financial commitment from the local authority.
The council's lead member for education, Bob Standley, will make a final decision on 14 September.
Related Internet Links
The BBC is not responsible for the content of external sites.