Horncastle House residents 'were at risk of serious harm'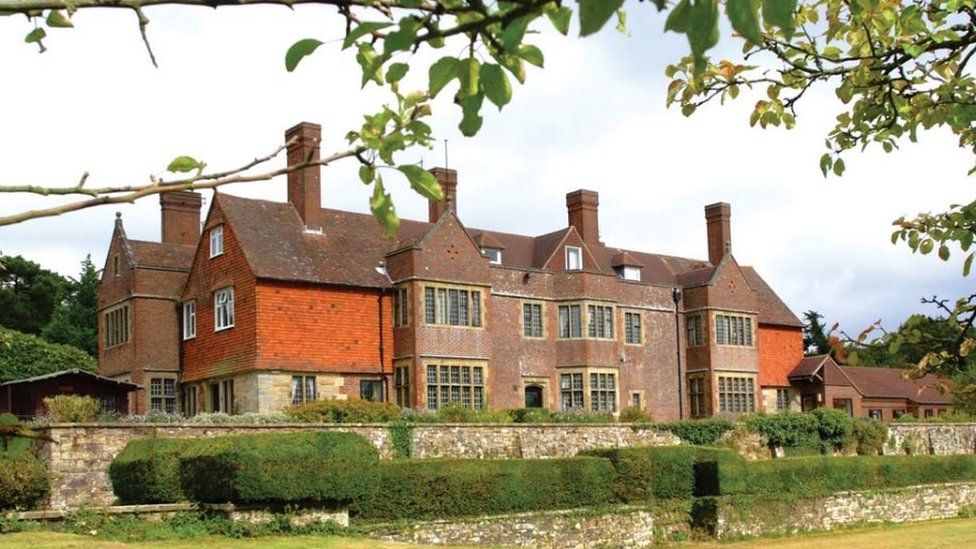 Residents of a care home that was suddenly closed down were "left exposed to immediate risk of serious harm or death", a regulator's report has found.
Twenty-three people living at the Sussex Health Care-run Horncastle House, near East Grinstead, were told to "leave immediately" on 14 September.
The Care Quality Commission (CQC) said "known risks" had increased between August and September.
Sussex Health Care (SHC) said it would lodge a complaint over the closure.
"The decision by the CQC to remove the registration of Horncastle House left us with no choice but to close the home immediately," an SHC spokesperson said.
Horncastle House, which provided nursing care to older people, most of whom had dementia or memory loss, is not currently one of those under police investigation.
It had received the same rating following inspections in August and March.
Last month, inspectors found the service was "unsafe for the people living there" because of risks from choking, lack of access to call bells, risks from falls, poor hydration management and improper use of pressure-relieving equipment.
"We found a level of risk to people that was extreme and required urgent action," the inspectors said.
Analysis by Mark Norman, BBC South East health correspondent
In tone and language this is one of the most damning care home reports I have read.
This sentence sums it up for me: People "exposed to significant and extreme levels of harm, and their care and treatment" unsafe.
For the families who had to move loved ones out of Horncastle House, the last few weeks have been very difficult.
Reading this report will be another difficult moment.
The Care Quality Commission appears to have repeatedly warned the company about conditions in the West Sussex home, but according to today's report, conditions and the care of very vulnerable people got worse.
At the point the home was closed staff from West Sussex County Council took responsibility for finding new accommodation at very short notice. That led to chaotic scenes in September with elderly residents being moved late at night.
But the CQC clearly felt it had no choice but to close the home. As another line in the report says, people were exposed to "immediate risk of serious harm or death".
The most recent report has highlighted "poor staff practice", "dangerously inaccurate and conflicting" information and records about people's care needs, and a "lack of learning" from previous CQC inspection findings.
The CQC said SHC "blamed the staff for letting them down - but did not properly take account of the provider's responsibility to ensure that people received safe and appropriate care".
In addition, SHC "continued to display the incorrect rating for the service" and the CQC had not been notified of the death of a person using the service, it said.
As a result of the concerns raised during the inspection, the CQC said it used its urgent enforcement powers to remove Horncastle House from the care register, while notifying the local authority and NHS of its serious concerns.
In a statement, an SHC spokesperson said as soon as the CQC removed the registration of Horncastle House it did all it could "to support residents".
"At at no time was there any indication that the service could be continued for longer to permit a more managed move.
"The CQC's decision left 23 frail and vulnerable elderly people in an incredibly uncertain situation.
"Any comments from the CQC saying otherwise is misleading and only serves to deflect blame for its decision.
"We understand the CQC is entitled to go down this route but we argue strongly that someone from the CQC should have intervened to halt proceedings."
Related Internet Links
The BBC is not responsible for the content of external sites.