Beachy Head Marathon safety warning over cliff crack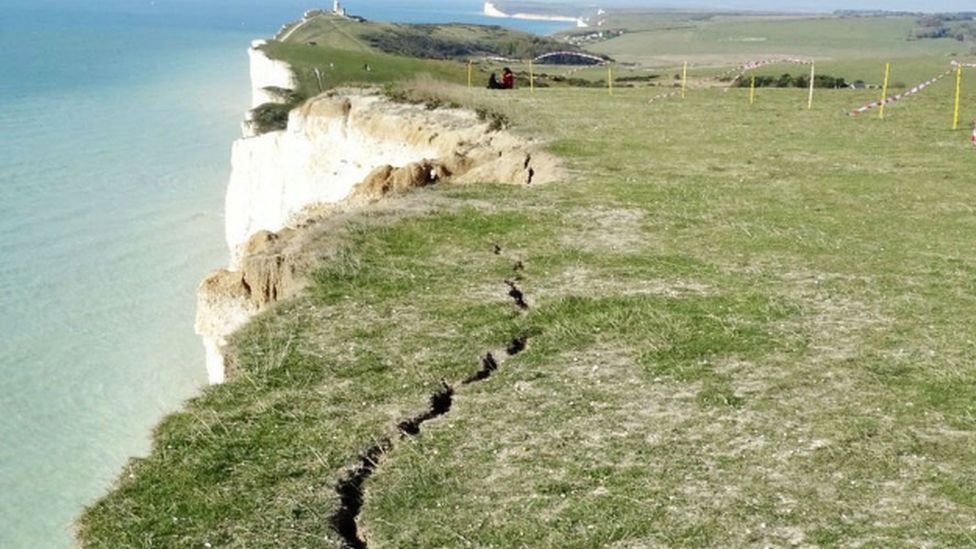 Extra safety measures have been put in place ahead of the Beachy Head Marathon after a huge crack appeared near the edge.
A section of the cliffs was sealed off on Thursday after the crevice formed at Shooters Bottom.
Eastbourne Borough Council said extra marshals and coastguards would be sited along the most dangerous parts of the route.
It also confirmed runners were being given "cliff edge safety instructions".
More than 3,000 people are expected to compete in this year's event, which organisers say is one of the UK's biggest off-road marathons.
A spokesman for the borough council said it had contacted all those taking part and urged participants to "stick to the marked course route".
He said: "We take the safety of all runners and those who come along to support those taking part in the Beachy Head Marathon very seriously.
"Safety posters [will be] displayed at checkpoints leading up to Seven Sisters and Beachy Head to advise all runners and spectators to always maintain a safe distance away from the cliff edge."
Fundraising by the competitors raises tens of thousands of pounds for charity each year.
Related Internet Links
The BBC is not responsible for the content of external sites.