Russell Bishop trial: Jurors hear how bodies were found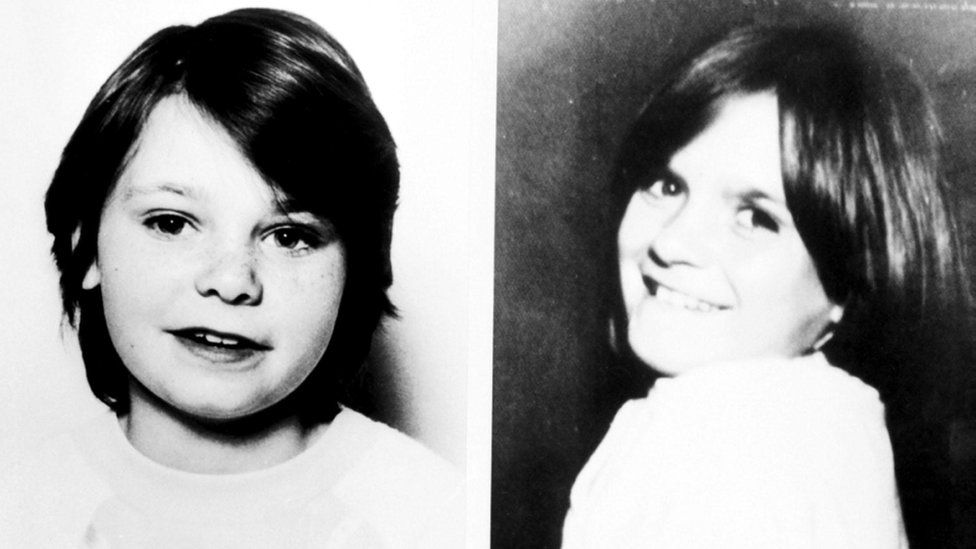 A hospital porter has told the Old Bailey of the moment he found the bodies of two murdered schoolgirls 32 years ago.
Kevin Rowland was 18 when he helped search for Nicola Fellows and Karen Hadaway near Brighton.
Russell Bishop, 52, formerly of Brighton, is on trial for a second time and denies two counts of murder.
Mr Rowland said he saw a jumper and then a girl's face but stopped because he "did not want to go any further".
Asked what his first words were, he said: "I think we've found them."
He said he sat down and sent his friend Matthew Marchant, then 18, to find police, and Mr Marchant returned with Mr Bishop and his dog.
He said the defendant sat next to him and did not get any closer to the girls, despite trying to, adding: "He tried to step over me but I put my arm out to stop him."
Jurors heard they were joined by PC Paul Smith and the officer checked the girls, who were both nine years old.
"He had to crawl through the undergrowth. He traversed to the right to where the girls were," he said.
The court also heard claims that Mr Bishop had felt the bodies for a pulse, but Mr Rowland denied it and said: "Absolutely not."
Earlier, former local resident Janet Reid gave evidence for the prosecution about the last sightings of the girls.
She had given evidence for the defence in 1987 anonymously, as Mrs White.
Jurors heard Mrs Reid originally told police she saw the girls standing opposite her home on 9 October and recalled Nicola had waved at her at about 18:25.
But jurors heard she now said it was about 20:20 - two hours later.
The court heard her estimate of the first timing was because TV soap opera Crossroads was starting when she went indoors, but she said she had since realised they had watched a film called Runaway Train.
Prosecutor Brian Altman QC asked her if all the timings had to go back two hours, to which she replied: "Don't know."
Defending, Joel Bennathan QC referred to her being allowed to give the name of Mrs White in the first trial.
He said there had been threats and incidents including damage to her husband's motorbike, to which Mrs Reid added: "We had boulders through the window."
Mrs Reid confirmed Nicola had twice told her daughter the father she lived with was "not her real dad" and one day she would run away to find her real father.
Related Internet Links
The BBC is not responsible for the content of external sites.