Russell Bishop trial: Murder-accused offers EastEnders alibi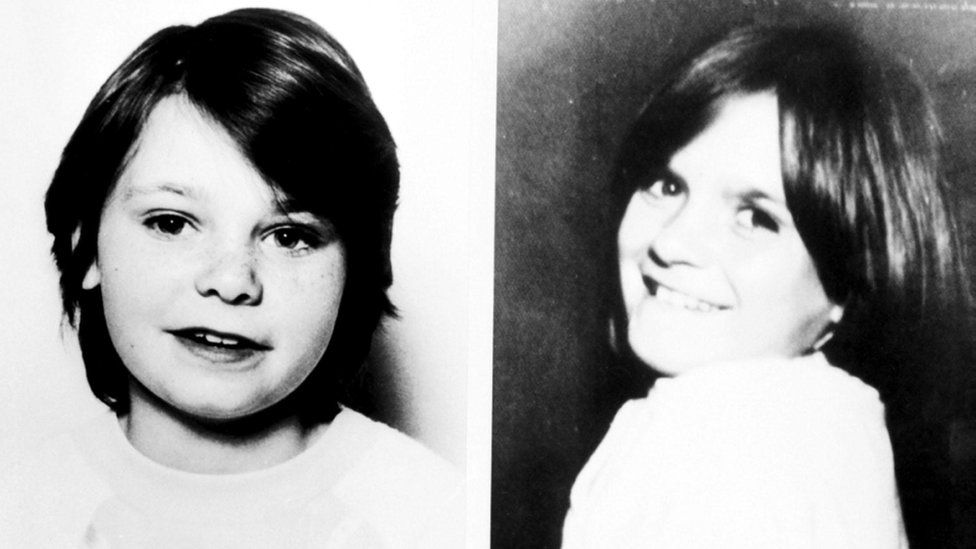 A man accused of murdering two nine-year-old girls said he was watching EastEnders on the night of the girls' death, a court has been told.
Nicola Fellows and Karen Hadaway were found dead on the outskirts of Brighton in 1986.
Russell Bishop, 52, formerly of Brighton, denies their murders. He is facing a second trial over the deaths.
The Old Bailey was told Bishop knew both the girls' fathers through playing football and an interest in fishing.
On the day the girls disappeared - 9 October 1986 - Bishop said had called at the Fellows' house looking for a friend who lodged there.
Later that afternoon he said he saw the girls playing in a tree in the nearby Wild Park, in Brighton, and then he spoke to the park keeper as he walked home, Alison Morgan, for the prosecution, told jurors.
Bishop told officers he had joined the search for the two friends the following day and had rushed to the scene when someone shouted, "we've found them", Ms Morgan said.
The bodies of the two nine-year-old girls appeared to have been "thrown or tossed" together when they were found 32 years ago, the Old Bailey previously heard.
After being interviewed by police Bishop said he was concerned about being seen as "the number one suspect" and was told having an alibi would "assist no end", the prosecutor told jurors.
The defendant claimed he could think of no-one who could vouch for his whereabouts though, Ms Morgan said.
Bishop allegedly recalled seeing the last scene in an episode of the BBC soap, broadcast between 19:30 and 20:00 BST, she added.
His earlier acquittal for the murders of Nicola and Karen was quashed at the Court of Appeal in light of new evidence following advances in DNA testing.
Bishop, who was also convicted of the attempted murder, kidnap and indecent assault of a seven-year-old girl in 1990, denies the current murder charges and the trial continues.