Missing Amelia Bambridge: Cambodian police quiz six men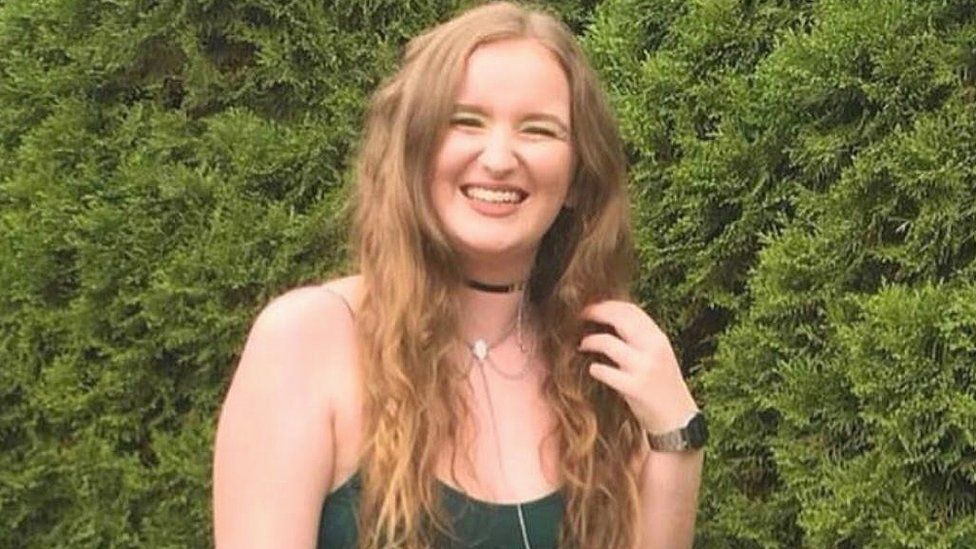 Six men are being questioned by police investigating the disappearance of a British backpacker in Cambodia.
Amelia Bambridge, 21, from Worthing, Sussex, was last seen at a beach party on the island of Koh Rong on Wednesday.
The men quizzed work at restaurants, hotels and guesthouses on the island, a senior officer for the local force said.
Ms Bambridge's father, who has flown to the island to help with the search, said he feared she had been abducted.
Nearly 200 soldiers and police officers have been looking for Ms Bambridge.
The local governor said he thought it was most likely she had drowned.
But deputy police chief Nop Panha said: "We don't know yet if it's a case of drowning, a case of getting lost in the forest, a case of murder. We have not received any information yet."
Amelia's sister, Georgie Bambridge, told the BBC: "We need to find her. It has to happen. She needs to come home."
Ms Bambridge set off on her trip on 27 September and flew first to Vietnam, her family said.
She had been staying at the Nest Beach Club hostel on Koh Rong. Her family were alerted to her disappearance after she failed to check out.
On the night she disappeared, she had been with friends she had met at the hostel who went to Police Beach - named after its proximity to a disused police station.
Her bag - containing her purse, credit cards and phone - was discovered on the beach and her passport was found at the hostel.
Friends reported her "out-of-character" disappearance after she did not return to the hostel.
Noun Bunthol, the governor of Koh Rong, said no charges had been filed against the six men.
He said police had received a note from some Western visitors alleging the men had acted badly toward foreign tourists in the past, especially women.
Major general Chuon Narin, police chief for Preah Sihanouk province, said: "We have decided the search mission will not be ended until we find her alive, or her body if she has died."
He said the search had been expanded to nearby islands and further offshore in the Gulf of Thailand.
"I can't say whether [Ms] Bambridge was killed or got lost in the island's jungle," he added.
Her brother, Harry, who has travelled to Cambodia with other family members to join the search said the language barrier was causing problem.
"There is nothing making sense and something's not quite right," he said.
Related Internet Links
The BBC is not responsible for the content of external sites.