Burnley fans abuse trial collapses due to 'failings'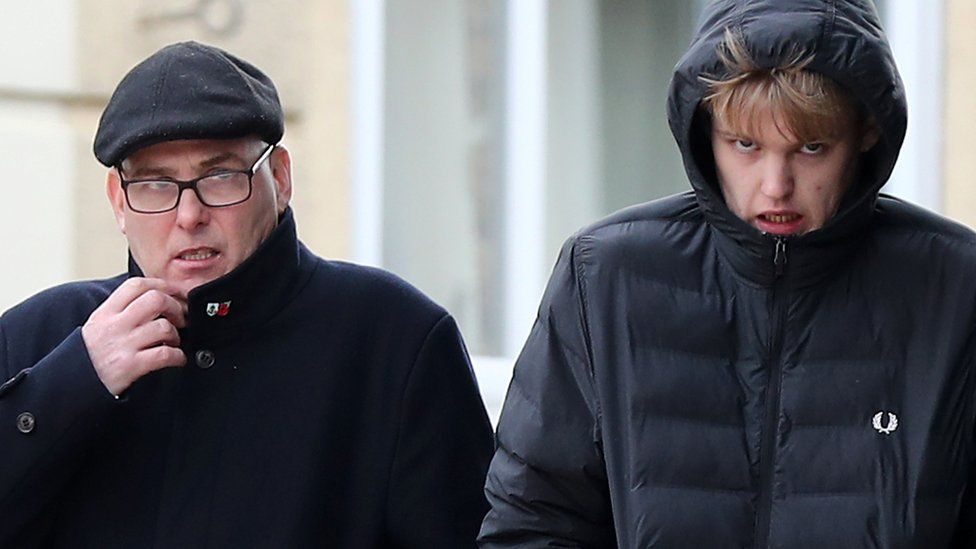 The trial of two Burnley fans accused of shouting abuse at a Brighton player and fans has collapsed due to "serious failings in bringing evidence".
Nathan Higgins, 19, allegedly targeted Brighton and Hove Albion's Cameroonian defender Gaetan Bong during the Premier League game on 9 February.
Alongside his father Stewart Higgins, 53, he was also accused of hurling anti-gay slurs at Brighton fans.
The pair, who were on trial at Brighton Magistrates' Court, denied the charges.
Footage from the stadium had not been disclosed to the defence before the trial, the court heard.
Maria Higgins, representing the men, said the failure to provide the footage would "thwart the defence in getting a fair trial".
She told the court the father and son denied being involved and said that "ID was an issue" in the case.
The chair of magistrates, Chris Bell, said: "I find in the Crown's own words there have been serious failings in bringing the evidence in this case we are not prepared to adjourn.
"We feel that in the round given these failings these defendants would not receive a fair trial and we take the exceptional step of staying these proceedings."
The Crown Prosecution Service (CPS) said the footage, which "may have captured the offending", only "came to light" during the trial.
It said prosecutors asked for time to obtain the footage, which was stored at a police station in Sussex, but the court declined.
The CPS said it would work with Sussex Police to "look into what happened in this case".
Before the trial collapsed, fellow Burnley fan Nicholas Ball told the court he heard two men use homophobic abuse at the Amex Stadium, with the younger of the two also directing racist abuse at Bong.
When he asked them to stop, Mr Ball said the younger man said: "It's just banter, it's just football."
Stewart Higgins, an engineer, was charged with using threatening or abusive words or behaviour likely to cause harassment, alarm or distress.
His son, a student, was charged with the same offence, as well as using racially aggravated threatening or abusive words or behaviour likely to cause harassment, alarm or distress.
Both men, of Talbot Drive in Burnley, were told they were free to go by Mr Bell.
Related Internet Links
The BBC is not responsible for the content of external sites.