Brighton protest: Black Lives Matter event follows video outcry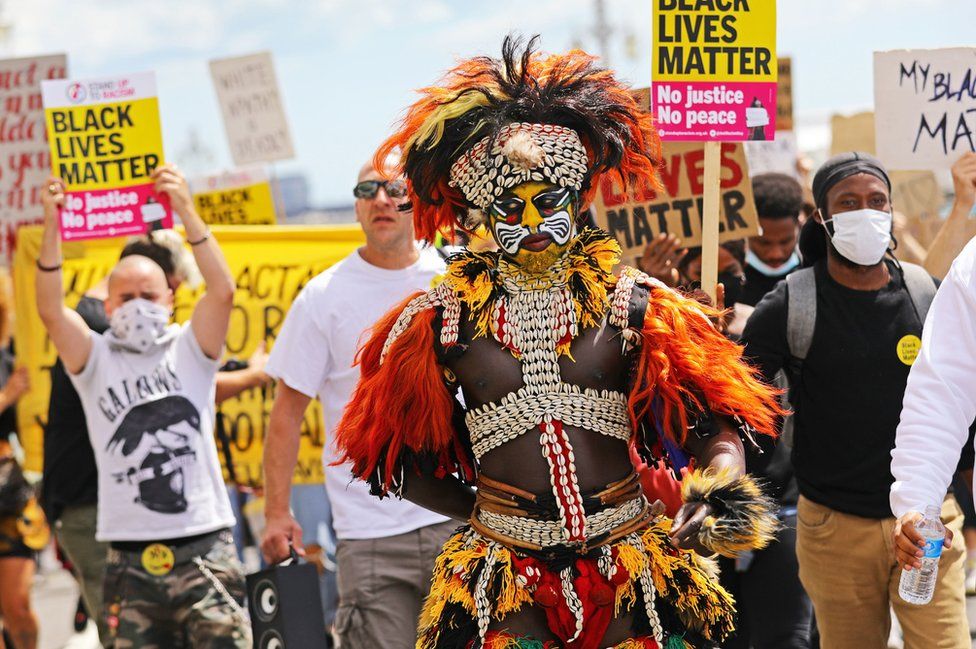 Thousands of protesters have marched through Brighton in support of the Black Lives Matter movement.
Demonstrators held placards and shouted "black lives matter every day" and "UK is not innocent".
Brighton protesters were serenaded by a string quartet as they passed the city's war memorial.
The Sussex force said the man was arrested and became aggressive towards officers before being placed on the ground.
The incident has been referred to the Independent Office for Police Conduct (IOPC).
Last month, more than 10,000 protesters marched through the East Sussex city in solidarity with the Black Lives Matter movement worldwide.
His death sparked a wave of Black Lives Matter protests, including in the UK.