Brighton NHS Trust introduces new trans-friendly terms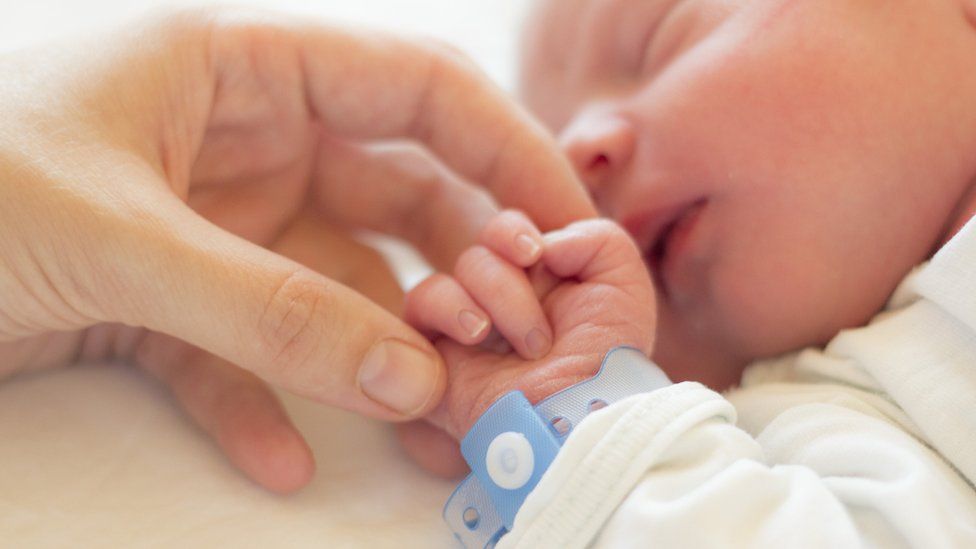 An NHS trust is to use "gender inclusive language" for its maternity services, including terms such as "chestfeeding" and "birthing parent".
Brighton and Sussex University Hospitals Trust is thought to be first in the UK to adopt the language in its internal communications and meetings.
The trust said it recognised "challenges" gender identity can have on pregnancy, birth and feeding.
But a campaigner said it was "trying to control the language of others".
The language changes would not apply when caring for individuals in a one-on-one setting, the trust said.
"Language and documentation should reflect the gender identity of the individual" in these circumstances, it added.
The trust tweeted: "Our approach has been carefully considered to be inclusive of trans and non-binary birthing people without excluding the language of women or motherhood."
The BBC is not responsible for the content of external sites.
Shay Brown, director of campaign group TransActual, said: "It's absolutely wonderful.
"Everyone is worthy of being treated with dignity when they access healthcare services no matter what they are," he said.
Transgender advocate Debbie Hayton expressed concern over the plans.
"Trying to control the language of others does transgender people no favours at all," said Dr Hayton, who describes herself as a transgender campaigner concerned about the "rights of other vulnerable groups".
"We should be living in society, not imposing upon it."
The hospital is currently receiving a huge amount of backlash following several misleading news reports and lots of misinformation on social media.
On Twitter, some have called the changes "misogynistic" or "an erasure of women", and many have labelled them "ridiculous".
However, while some reports have stated that Brighton and Sussex University Hospitals NHS Trust is entirely replacing any language related to womanhood, this is not the case.
"We are taking a gender-additive approach to the language used to describe our services," a statement from the hospital explains.
It adds that "a gender-additive approach means using gender-neutral language alongside the language of womanhood, in order to ensure that everyone is represented and included".
This move was supposed to promote inclusivity, and improve access for marginalised and disadvantaged groups.
One trans man told me he is "disappointed" that language meant to include him is so divisive, as "adding others should not subtract".
Carolyn Morrice, chief nurse at the Brighton trust, said: "Changing the language we use in this way is something people who use our services have been asking for, for some time.
"Our aim will always be to treat everyone who uses our services as an individual, providing care that is personal to them, that meets their needs and using language they are comfortable with."
In recent years, there has been strong debate on terms used to describe gender.
Author JK Rowling faced criticism for posting tweets in which she took issue with the phrase "people who menstruate".
She said in a blog that her interest in trans issues stemmed from being a survivor of abuse and having concerns around single-sex spaces.
Related Internet Links
The BBC is not responsible for the content of external sites.