Hollyrood care home: Anger as Haywards Heath autism centre closes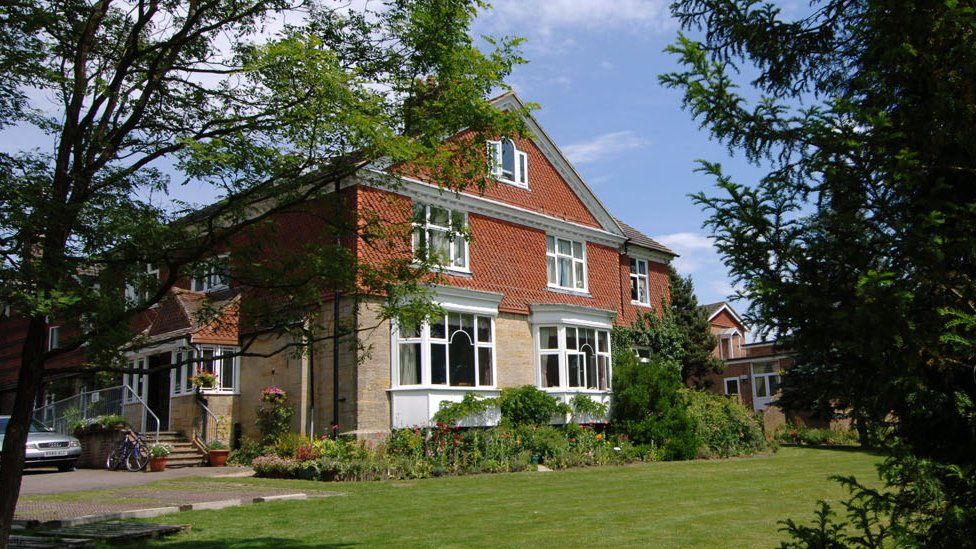 Families of residents of a care home for autistic adults claim they have been "deliberately misled" by bosses after they announced it would close.
They say they face a race against time to find new homes after the Disability Trust said it would shut Hollyrood, near Haywards Heath, in four months.
They also say the upheaval will have a detrimental effect on their relatives.
But the trust says groups referring patients feel the Victorian building is outdated and no longer fit for purpose.
The Burgess Hill-based charity said it had tried unsuccessfully to retain Hollyrood - a residential and day centre on the outskirts of Lindfield, near Haywards Heath - and no party had shown an interest in taking it over.
But parents of some of the residents say the impact on their families' lives will be devastating.
Jackie Cheeseman, whose son, Euan, has lived there for six years, said: "He trusted the staff at Hollyrood - it was hard-won - and people who don't know him, [who have] no interest in him… can frankly, ruin his life."
Louisa Spivack said her son, Daniel, 45, who also has epilepsy, finds it hard to cope with change.
She said: "We're extremely angry and we feel that we've been deliberately misled. We knew the site needed improvement. We were wanting to be kept informed but we kept being fobbed off."
The trust made the decision to close the centre - which has 14 residents and 55 permanent staff - following repeated concerns from commissioners referring patients to the centre and from the Care Quality Commission (CQC).
But it was not until the beginning of August, after unsuccessful attempts to find a buyer, that the charity told residents' families that they must vacate by the end of November.
Chief executive Irene Sobowale said Hollyrood's design, isolated rural location, and poor public transport links meant it did not conform to modern care requirements and made it difficult to recruit and retain staff.
She said: "The decision wasn't taken lightly. As a charity, we have to effectively manage our assets, and over the last four years and beyond, the Hollyrood service has lost money. We have continued to invest in the service, but the building is simply not fit for purpose."
Related Internet Links
The BBC is not responsible for the content of external sites.