Young people's mental health services 'in crisis', MPs warn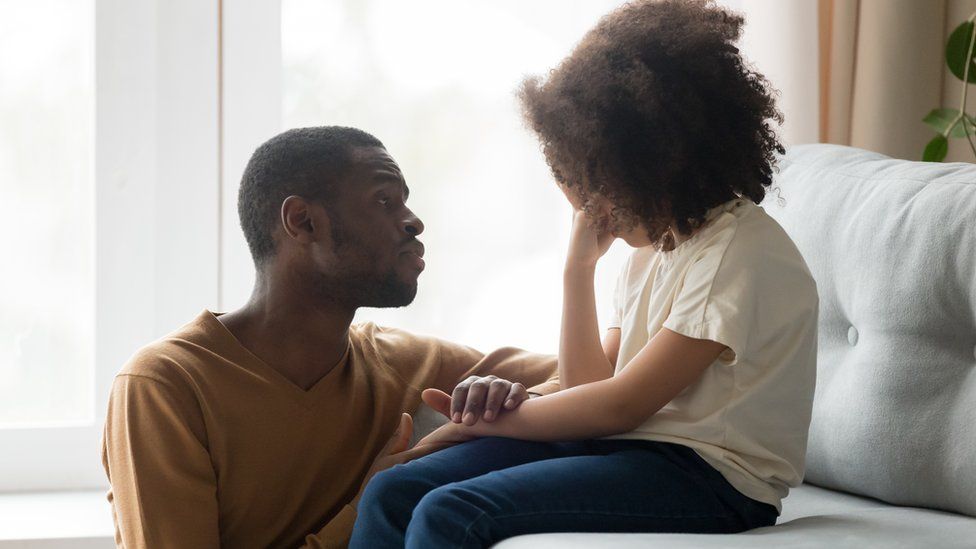 Mental health services for young people are failing, Sussex MPs say.
Sussex Partnership NHS Trust, which runs child and adolescent mental health services (CAMHS) in Sussex and Hampshire, has missed patient waiting time targets since January 2019.
Labour MP Lloyd Russell-Moyle said the wider system was "in crisis".
The trust said it faces significant demand for specialist CAMHS and had seen an increase in the number of high-risk and urgent cases.
Between June 2020 and July 2021, 17% of young people referred to CAMHS in Hampshire received a routine assessment within four weeks. In Sussex it was 33% - both well below the trust's target of 80%.
Mr Russell-Moyle, Labour MP for Brighton Kemptown. said: "We do have a real crisis. Young people are being unfortunately failed, despite a lot of professionals doing their utmost in a very difficult situation."
He said the government needed to re-think its wider approach, with a greater focus on early intervention and on providing youth services and counsellors in every school.
Jane, whose name we have changed to protect her identity, said she had to fight for nine years to get a diagnosis from CAMHS in Sussex for her daughter.
"She had self-harmed. She had said 'mum I don't want to wake up'.
"They will not help you until your child is basically in a hospital bed with a suicide attempt."
She took her case to the health service ombudsman and following a tribunal her daughter was diagnosed with a list of conditions, including autism, ADHD, anxiety and depression.
Caroline Lucas, Green MP for Brighton Pavilion, said the threshold families needed to pass to get referred for NHS support was too high.
"I'm having people come to me say they've been waiting literally years to get the referrals and diagnosis they need. These are young people that are in massive difficulty, and danger, frankly.
"We need to put far more funds into this and recognise the hidden epidemic right up and down the country."
In a statement, the trust said: "We are experiencing an increase in need for specialist mental health support among children and young people.
"Our staff are working tirelessly to respond but unfortunately some young people are waiting longer than we would want. We are very sorry about this.
"We are doing everything possible to see more young people sooner."
A Department of Health and Social Care spokesman said: "We are providing an extra £2.3bn a year to mental health services by 2023/24 ensuring an additional 345,000 children will be able access this support."
Related Internet Links
The BBC is not responsible for the content of external sites.