Kathleen Stock: University of Sussex free speech row professor quits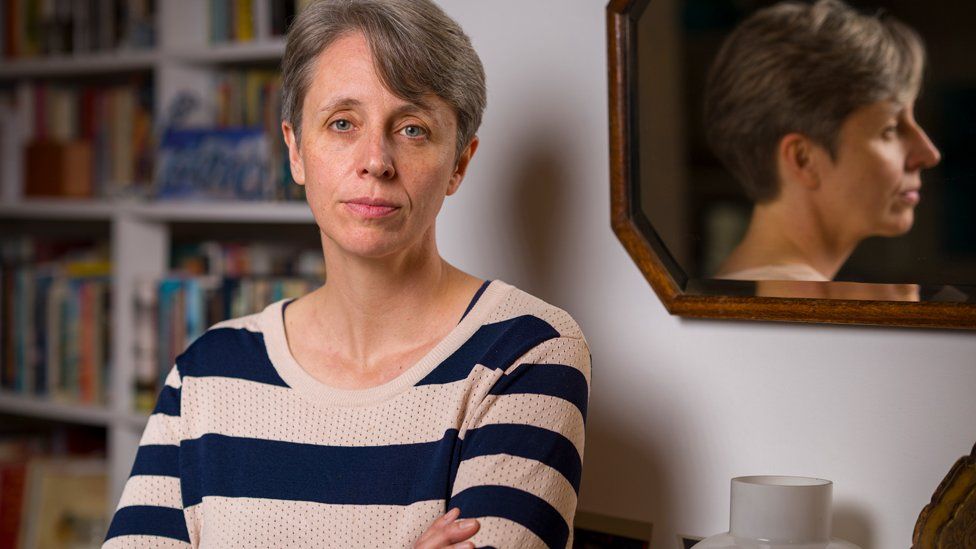 A professor accused of transphobia for her views on gender identity is quitting her post at the University of Sussex.
Philosophy professor Kathleen Stock, who rejects the claim, said she would be leaving after "a horrible time" and "difficult few years".
Earlier this month an anonymous group launched a campaign to get her sacked.
The academic said on Twitter: "This has been an absolutely horrible time for me and my family. I'm putting it behind me now."
She also said she was glad to see the university upholding that bullying and harassment in the workplace was unacceptable.
Prof Stock, who recently published a book questioning the idea that gender identity is more "socially significant" than biological sex, rejects the claim that she or her work is transphobic.
'Further gender oppression'
Posters calling for her to be fired were reportedly put up near the campus, and an image emerged on social media of a campaigner holding a banner saying "Stock Out".
In January, hundreds of academics criticised the decision to make Prof Stock an OBE for services to higher education in the New Year Honours.
In the open letter, the philosophers condemned academics who use their status to "further gender oppression" and said they denounced "transphobia in all its forms".
In an email to staff on Thursday, vice-chancellor of the university - Professor Adam Tickell - said: "We had hoped that Professor Stock would feel able to return to work, and we would have supported her to do so.
"She has decided that recent events have meant that this will not be possible, and we respect and understand that decision."
Higher and further education minister Michelle Donelan said: "It is absolutely appalling that the toxic environment at the University of Sussex has made it untenable for Professor Kathleen Stock to continue in her position there. No academic should ever have to fear for their personal safety.
"The sustained campaign of harassment and intimidation she has faced is deplorable and the situation should never have got this far."
Related Internet Links
The BBC is not responsible for the content of external sites.