Plans agreed to save popular Darlington music venue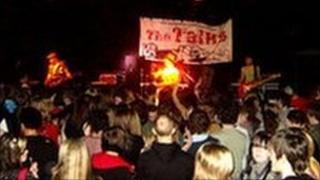 Council leaders have agreed plans to help a not-for-profit company save a popular music venue in Darlington from closure.
Humantics want to take over The Forum, which has hosted live music events for the past six years.
It faces closure due to problems with funding.
The council has said it agreed to provide the company with rent-free accommodation for five years and the security of a 25-year lease.
The cabinet also agreed to pay for an independent review of the business plan for Humantics.
It is hoped the company will secure new investment and funding for the venue.
Leader of the council John Williams said: "We are very pleased we are able to support this popular venue in Darlington through its current financial difficulties.
"We hope that with the continued support of the local community and the council, The Forum will go from strength to strength and become a thriving independent business."
The Forum provides a venue for music and the arts. It houses recording studios, rehearsal rooms and the performance area holds 170 people.