Middlesbrough Mela celebrates 20th birthday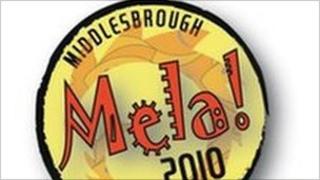 Thousands are expected at this year's Middlesbrough Mela as it marks its 20th birthday.
Crowds of more than 30,000 are expected to fill the fields in the town's Albert Park for the free event on Saturday and Sunday.
"Activate Saturday" is all about encouraging people to get on the move and take up exercise and sport.
The festival will also feature crafts, food stalls and headline acts HunterZ and Britain's Got Talent's Signature.