Views sought on electoral changes in Hartlepool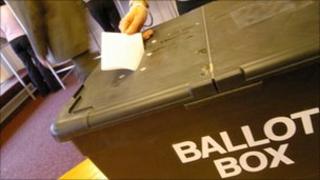 Hartlepool residents are being invited to give their views on electoral reform in the council area.
The Local Government Boundary Commission is reviewing the number of councillors, as well as the number and boundaries of the council's wards.
Its review aims to ensure that each councillor represents around the same number of people, reducing the current discrepancies between wards.
The first stage of the consultation is due to end on 30 August.
Final proposals are likely to be published by autumn 2011.
Max Caller, chairman of the commission, said: "Having fair electoral boundaries is important for local democracy, and that's not the case at the moment.
"Seaton ward, for example, has 19% more electors per councillor than the average in Hartlepool, whereas Dyke House ward has 22% fewer.
"We'll also be looking to take into account local community identities. This is your chance to shape your council for the future."