Hartlepool hospital emergency unit to close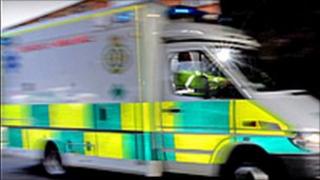 Staff at the University Hospital of Hartlepool have been told the accident and emergency department will be closed in the autumn.
North Tees and Hartlepool NHS Trust said much of the work will move to the new £20m One Life centre on Park Road.
Staff will be redeployed within the trust. A Unison union spokesperson said they were "concerned" by the plans.
The University Hospital has said it will still deal with some 999 cases at its medical assessment unit.
'Frustration and anger'
Alan Foster, chief executive of North Tees and Hartlepool NHS Trust, said: "What we have done today is have meetings with our staff about the changes that are proposed so we can work through and plan those changes properly.
"We will be giving clear advice to patients and GPs as to how the services will operate. That information is starting now and will carry on right through the summer.
"Staff will continue to be employed in the health service. Some will be moved to the minor injuries at the One Life Centre, some will help support the medical assessment unit at Hartlepool and others will be redeployed throughout the NHS Trust."
A spokesperson for the Unison union has said they were concerned about plans to relocate staff.
Mike Hill, regional representative, said: "The initial reaction was one of confusion, frustration and anger.
"It is the beginning of consultation in terms of the movement of people and jobs but there is certainly some confusion as to what this is all about."
The one Life accident and injuries department is due to open in October.