Temporary move for Redcar fire station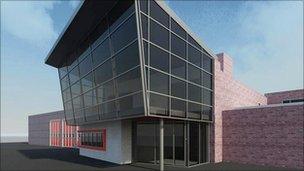 A fire station on Teesside has been moved to temporary premises while the existing building is converted to a community facility for young people.
The project at Redcar Fire Station, which also involves the police and the council, will create a "one-stop shop" for local youngsters.
It will offer health advice and encourage community involvement.
Until it is completed, in spring 2011, the fire service will operate from nearby Kirkleatham Business Park.
Councillor Jean O'Donnell, chair of Cleveland Fire Authority, said: "This new facility will see a huge change in our ability to help and influence local youngsters.
"We want it to act as a one-stop shop for anyone wishing to access young people's services in the area, thereby improving young people's life chances and aspirations."
Related Internet Links
The BBC is not responsible for the content of external sites.