Website aids Cleveland Police storage problem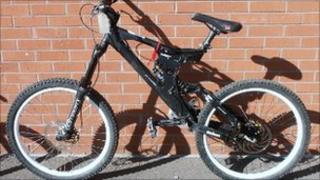 Cleveland Police has turned to the internet in a bid to reunite people with stolen or lost property.
Valuable goods which have been seized from criminals or handed in to police stations will be showcased.
Any items that remain unclaimed after a set period of time will be sold off with proceeds going to local charities and community projects.
The website is needed because the store at headquarters has become full and securing new premises would be costly.
First to be shown are two unclaimed specialist mountain bikes valued at more than £1,000 each.
Computers, DVD players, TVs and other recovered items will feature in future months.
Public money
No items will be disposed of if they are needed for the purposes of evidence.
Supt Karen Ravenscroft said: "The law allows forces to sell off unclaimed recovered goods and, like many police forces, Cleveland Police has used auction houses in the past.
"But the matter has now become critical because the force property store is full and in these current times, when the public purse is so stretched, I do not think we could justify spending public money hiring further secure storage space.
"Some of these items are quite valuable and we wanted to go the extra mile in trying to trace the owners before disposing of them."